Practice Psychometric Tests
#1 Psychometric Testing Platform
What are psychometric tests?
Psychometric tests are used by employers to objectively measure candidates cognitive abilities, attitudes, personality and knowledge. They're becoming increasingly popular in the recruitment process and are now used in industries ranging from banking and finance to police and the armed forces.
Psychometric tests are believed to be a reliable method of assessing employability skills in a sense that they provide a source of meaningful and consistent insights over time, regardless the specificity of a discipline to which they are being applied.
What are the different types of psychometric tests?
There are a number of different types of psychometric test due to the range of cognitive capabilities and employer priorities. The most commonly used are numerical reasoning tests, verbal reasoning tests, diagrammatic reasoning tests, situational judgement tests and personality tests .
How do I prepare for psychometric tests?
One of the most common bits of advice you have probably heard is to practice these tests beforehand. Unfortunately, we can't provide you with anything more revealing. You can start with these psychometric test sample questions and answers.
Practice really does improve performance
If you'd like further practice you can try our free psychometric tests for online practice or our psychometric test pdf if you'd prefer to practice offline.
We were founded on that belief that practice really does improve performance as candidates familiarise themselves with the types of tests they'll face and hone the types of skills they'll need. As well as a huge vault of practice tests, we've also created a psychometric test resource hub full of articles and videos to help you improve. Get started with our top psychometric test tips.
Our top psychometric tests
I could prepare for specific companies and industries. It's been an invaluable resource.
Sean used Practice Aptitude Tests to prepare for his upcoming job applications.
Start your success story
Prepare yourself for leading employers
How are psychometric tests scored?
Psychometric test scoring depends on the type of test, but there are two general types of scoring - raw score and comparative score. In raw score, the test-taker's correct answers are presented in a percentage ratio and then might be compared to the time spent for test taking. In comparative score, the test-taker's answers are compared to a normative group or other participants of the test and form a personal profile.
What are psychometric tests used for?
Psychometric tests are used by employers to assess a candidate's personal traits, as well as their knowledge and skills. This allows employers to build a personal profile and see if it matches with the company's culture and the role in particular. They also provide an overview of how the person might perform in the workplace. This all helps employers streamline the hiring process by finding the right candidates more quickly.
What do psychometric tests involve?
Psychometric tests involve a different type of assessments such as numerical reasoning, verbal reasoning, diagrammatic reasoning, and situational judgment tests. Most of these tests will require you to answer a question or solve a problem by choosing the right answer among the provided options.
What do psychometric tests measure?
Psychometric tests measure cognitive abilities, attitudes, personality traits, and knowledge levels. The tests will be designed to reveal the traits most sought after in the role be hired for. This allows employers to judge how a candidate will handle routine tasks, interacting with coworkers or acting in stressful situations.
Which employers use psychometric tests?
Psychometric tests are an increasingly popular part of the candidate selection process. They provide employers with detailed information and an understanding of a potential worker's profile. Therefore, you should expect these tests to be a part of the hiring process for most employers, regardless of whether they are blue chip enterprises or small startups.
Why do employers use psychometric tests?
Employers use psychometric tests to give them a better understanding of the potential worker's profile. While a common interview allows the recruiter to see the candidate face-to-face and talk about their skills, psychometric tests statistically validate these and reveal extra information on a person's profile, such as logical reasoning, professional attitude and the ability to develop.
Why are psychometric tests so hard?
Psychometric tests are hard so they differentiate candidates and provide enough data for employers to filter them. On top of this, some tests are designed to be hard in order to see how candidates perform under pressure. That is why it's crucial to practice psychometric tests so nothing can catch you off guard during your assessment.
Where can I practice psychometric tests?
There are a few online resources for practicing psychometric tests. Our recommendation is to try a few to see which suits you. We provide a full catalogue of psychometric tests written by accredited professionals which you're welcome to use. We also offer fully worked solutions and interactive dashboards to track your progress.
How to pass psychometric tests
1

Research the type of psychometric test

The type of psychometric tests you'll face will depend on the role and industry you're applying for. Roles in banking will focus on numerical skills, organisation, aversion to risk etc. Whereas roles in the police force will be more concerned with communication and decision making. By finding out the types of tests you'll face, you'll be more able to practice them beforehand and ensure you're better prepared.
2

Practice as many psychometric tests as possible

Practice really does make perfect. Start by practicing a full range of tests to find out your strengths and weaknesses. Then focus on improving your weakest areas by reading solutions, watching our videos and repeating until answering them gets easier and easier.
3

Pay close attention to solutions

While practicing, solve questions and then check the answers. Try to figure out your mistakes and correct them. The type of questions you fail the most are the ones which need more practice. We've included fully worked solutions to all our tests to help you see where you're going wrong and how you can improve your scores.
4

Chart your progress

What gets measured gets managed is another famous phrase for a reason. Charting your progress will help keep you motivated as you practice by allowing you to see your progress.
5

More haste, less speed

Keep a balance between speed and accuracy. Skip the questions which are taking too much time to understand, but bear in mind that the more questions you answer, the higher the score you'll be able to get. At the end of the day, employers using take total score and accuracy into account so both are important.
6

Get your rest

Having enough sleep the night before your test is very important. Ensure you're well rested and feeling fresh so you can perform to your very best on the day.
Psychometric test video tutorials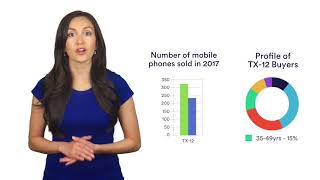 Graph Interpretation
2 mins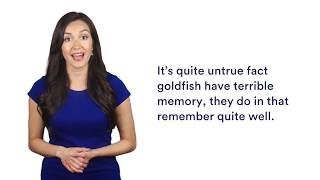 Word Swap
2 mins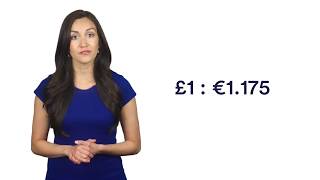 Currency Conversion
2 mins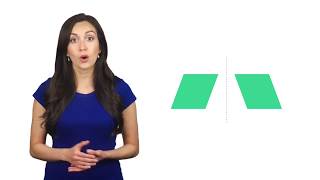 Mirror Images
2 mins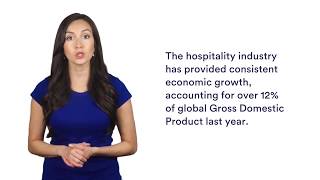 True, False, Cannot Say
2 mins
Sequencing
2 mins
Join today
Choose a plan and start practising
One-time payment. No recurring fees
One Test Package
1 month access
1 test package of your choice
Dashboard performance tracking
Full solutions and explanations
Tips, tricks, guides and resources
All Test Packages
12 months access
45 Numerical reasoning tests
45 Verbal reasoning tests
30 Diagrammatic reasoning tests
30 Situational judgement tests
25 Publisher packages e.g. SHL
180 Employer packages e.g. HSBC
+ 11 Extra packages including: Abstract, Inductive, Mechanical, Personality and more
Dashboard performance tracking
Full solutions and explanations
Tips, tricks, guides and resources
Upgrade now
30-Day Money-back guarantee
SSL secure payment