Spatial Reasoning Tests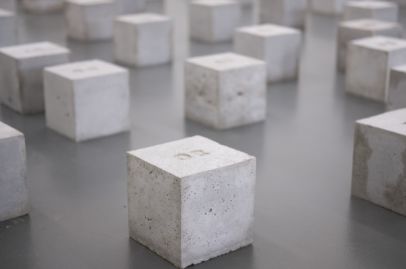 Spatial reasoning tests assess your ability to think about objects in both two and three dimensions, and draw conclusions to those objects from limited information.
Prepare yourself for leading employers
Spatial reasoning example questions
Q) Select the correct unfolded net of the 3D shape from the suggested 2D shapes
Answer: A If you were to assemble shape B, both flaps would overlap and if you were to assemble shape C you would be missing the base of the shape
Q) Select the correct 2D shape that represents the 3D shape viewed from above
Answer: B Both answers A and C are views of the 3D shape from the side, not from above
I could prepare for specific companies and industries. It's been an invaluable resource.
Sean used Practice Aptitude Tests to prepare for his upcoming job applications.
Start your success story
How are spatial reasoning tests scored?
Spatial reasoning tests consist of various questions related to dimensional thinking. The number of correct answers will form your score. After that, your results may be compared to the results of other test-takers or the normative group. (a group of people who have already proven their fitness for certain occupations).
What are spatial reasoning tests used for?
Spatial reasoning tests are used for assessing a person's ability to think about objects in different dimensions. The set of questions will evaluate how well you can use your imagination and reasoning to make conclusions about these objects.
What do spatial reasoning tests involve?
Spatial reasoning test involves inquiries based on objects pictured in 2 or 3 dimensions. You will have to mentally process these images to figure out the answer. Such questions might include mirror images, perspective-related pictures, two-dimensional shapes and spatial reasoning cubes.
What do spatial reasoning tests measure?
Spatial reasoning tests measure your multi-dimensional thinking. You will receive pictures of some objects and will have to process them in your mind to get an answer to the question. Your performance in this test will indicate it will mean how sharp is your brain when it comes to processing objects in space.
Where can I practice spatial reasoning tests?
Practicing is the best way to achieve the highest results in spatial reasoning tests. Our website provides hundreds of spatial reasoning tests for you to practice. Tips and guides will help you train your brain to work with the spatial processing of objects.
Which employers use spatial reasoning tests?
Spatial reasoning tests assess your ability to think about objects in different dimensions. Such skills are considered to be crucial for technical roles. Therefore, if you are applying to be an engineer or an architect you might be expected to pass these tests.
Spatial Reasoning Tests Tips
1

Find out the minute details

There are various types of spatial reasoning tests. And, different recruiters and test provider use their own unique ideas on the things. You must know ahead whether your test will be online or paper-based. Also, check the time limit in which you will have to complete the test. Find out the timing of each section for completing the test. Don't push too hard in retrieving crucial details.
2

Give your best shot

After you discover the particular timings given for different types of spatial reasoning questions, try to answer the practice questions under the same time limit. It will help you practice the speed beforehand that you are aiming to achieve. Try to repeat the test conditions as close as possible during your practice session.
3

Identify your strong and weak areas

It will be ideal not to practice those spatial reasoning questions you find easy. Instead, try to concentrate only on those questions you may find difficult to answer. Work on your grey areas. The more you practice the higher the chances of excelling in your test.
4

Practice spatial reasoning tests

There is a saying that practice makes perfect. The saying goes very well in your spatial reasoning tests. Practice and preparation are crucial to achieving success. It will boost your competence and confidence. You should spend adequate time practicing spatial reasoning tests as they contain complete answers and explanations.
5

Cover a wide range of topics

In order to answer the maximum questions, it is essential to cover a vast range of topics. You must also concentrate on enhancing your speed and get accustomed to the format of questioning.
6

Stay away from cheating

It is very crucial to avoid cheating. Several employers use verification test for validating your previous test results to check if you have collaborated on the test. Publishers use special software which compares your answer patterns and performance between online and subsequent supervised test.
7

Be competitive

Try to measure your achievements against other users in order to make sure you stand out in a crowd. The average results might help you to pass to next stage, but might not be enough to bag you that job. Practice makes perfect, particularly with spatial reasoning tests which take some getting used to.
Spatial Reasoning Video Tutorials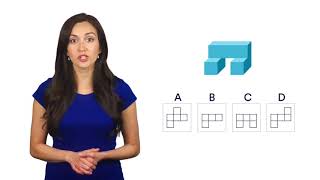 Unfolded Shapes
1 min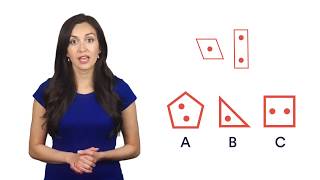 Similar Shapes
1 min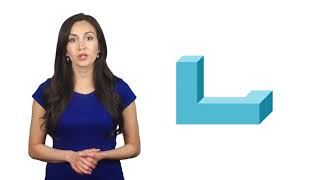 Rotated Views
1 min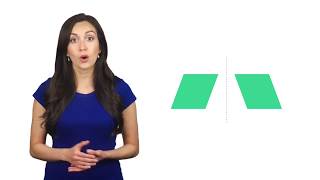 Mirror Images
2 mins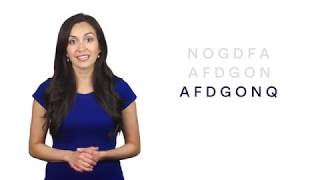 Input Type
2 mins
Sequencing
2 mins
Try Spatial Reasoning Tests for Free
Free

Spatial Reasoning 01

20 Questions|20 Minutes
Improve your scores with our intelligent learning system
Get instant access 24/7 to real life tests

Track historical test performance with our custom dashboards

Learn from mistakes with our fully worked solutions

Prepare for top employers with our bespoke employer packages

Compare your scores against industry standards

Access all 10 Spatial Reasoning Tests
Improve your hiring chances by 76%
Prepare for your Spatial Reasoning Test
One-time payment. No recurring fees
Spatial Reasoning Package
1 month access
10 Spatial Reasoning Tests
Dashboard performance tracking
Full solutions and explanations
Tips, tricks, guides and resources
Upgrade now
30-Day Money-back guarantee
All Test Packages
12 months access
10 Spatial Reasoning Tests
45 Numerical reasoning tests
45 Verbal reasoning tests
30 Diagrammatic reasoning tests
30 Situational judgement tests
25 Publisher packages e.g. SHL
180 Employer packages e.g. HSBC
+ 11 Extra packages including: Abstract, Inductive, Mechanical, Personality and more
Dashboard performance tracking
Full solutions and explanations
Tips, tricks, guides and resources
Upgrade now
30-Day Money-back guarantee
SSL secure payment