Cognitive Ability Tests
Cognitive ability tests are predictors of general intelligence. Like IQ tests, they examine your ability to solve problems and think logically, via verbal, numerical, mechanical, spatial and logical questions.
Cognitive tests are popular with employers, as the broad range of aptitudes covered can give a good overview of each candidate's strengths and weaknesses, and indicate whether they have what it takes to succeed in the role.
Prepare yourself for leading employers
Free Practice Cognitive Ability Test Questions
As mentioned, the cognitive ability test covers a huge variety of topics and question styles.
Most people will naturally be stronger at some areas and have to work a little harder on others, so it's important to try your hand at all the various different types of questions as part of your preparation.
Below are five practice cognitive ability questions for you to try out. All answers are below.
Numerical Reasoning
What was the total power in gigawatts generated by thermal power over the full year?
Verbal Reasoning
Statement: A derivative could be used by an airline to secure the price of oil now, which it won't use until six months time.
Logical Reasoning
Which of the given shapes would complete the sequence?
Mechanical Reasoning
How much force is required to lift the weight?
Spatial Reasoning
Which of the given shapes is the unfolded net of the 3D shape?
Answers
Numerical reasoning: Q1 = 10 GW Q2 = 10 GW Q3 = 14 GW Q4 = 13 GW
So the total is C) 47 GW produced by thermal power.
Verbal reasoning: True – "to secure the price of a commodity which is to be "bought" at a future date, but at a price that is set today."
Logical reasoning: The shapes are moving around the points of the polygon. The circle and arrow are both moving anti-clockwise 2 points, and the square is moving 4 spaces in a clockwise direction. So the answer is C.
Mechanical reasoning: There is only 1 load-bearing section of rope, which means that the force needed to lift the weight is the same as the weight itself. So the answer is 10kg.
Spatial reasoning: If you look at the two ends, you can see that the only correct answer could be C.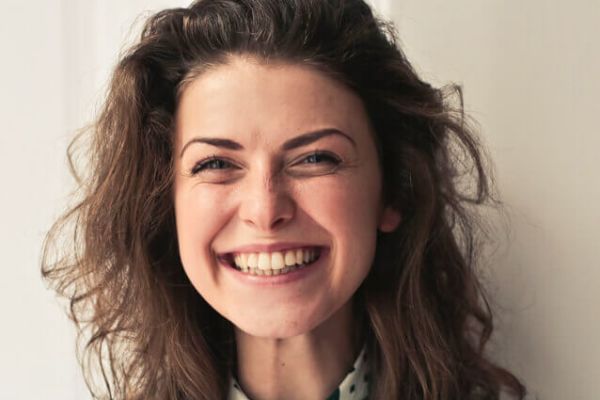 I learnt exactly where I needed more practice and could focus on improving those areas.
Lora used Practice Aptitude Tests to keep track of her practice and progress.
Start your success story
Cognitive Ability Tests Tips
1

Try out each of the different test types

We recommend working through the different types of tests we've listed that sit within the overall cognitive ability test. This will help you identify your stronger and weaker areas.
2

Work harder on your weaker areas

It's tempting to spend more time on the areas you enjoy, but ignoring this urge in favour of working on your weaker spots will pay dividends when it counts. So whether it's logic slowing you down or verbal reasoning causing you a little uneasiness, spend the extra time on the topics you find more challenging.
3

Practice in a suitable environment

Practically speaking, there's no substitute for a quiet environment when taking mock tests. Try to find as peaceful an area as possible when you're taking a mock test, and ensure you have everything you need before you start.
4

Put the timer on

It's essential to time yourself while doing any practice tests, so you can see how well you fare against the clock. At the end, go over your answers and spend time evaluating your score, and if there were mistakes, why they happened.
Cognitive Ability Tests Video Tutorials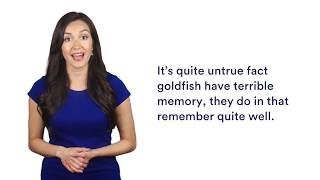 Word Swap
2 mins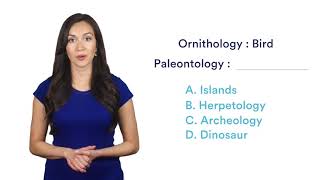 Analogies
2 mins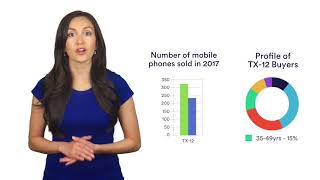 Graph Interpretation
2 mins
Try Cognitive Ability Tests for Free
Free

Cognitive Ability Tests 01

20 Questions|20 Minutes

Cognitive Ability Tests 02

20 Questions|20 Minutes

Cognitive Ability Tests 03

20 Questions|20 Minutes
Improve your scores with our intelligent learning system
Get instant access 24/7 to real life tests

Track historical test performance with our custom dashboards

Learn from mistakes with our fully worked solutions

Prepare for top employers with our bespoke employer packages

Compare your scores against industry standards

Access all 35 Cognitive Ability Tests Tests
Improve your hiring chances by 76%
Prepare for your Cognitive Ability Tests Test
One-time payment. No recurring fees
Cognitive Ability Tests Package
1 month access
35 Cognitive Ability Tests Tests
Dashboard performance tracking
Full solutions and explanations
Tips, tricks, guides and resources
Upgrade now
30-Day Money-back guarantee
All Test Packages
12 months access
35 Cognitive Ability Tests Tests
45 Numerical reasoning tests
45 Verbal reasoning tests
30 Diagrammatic reasoning tests
30 Situational judgement tests
25 Publisher packages e.g. SHL
180 Employer packages e.g. HSBC
+ 11 Extra packages including: Abstract, Inductive, Mechanical, Personality and more
Dashboard performance tracking
Full solutions and explanations
Tips, tricks, guides and resources
Upgrade now
30-Day Money-back guarantee
SSL secure payment
Reviews of our Cognitive Ability Tests tests
What our customers say about our Cognitive Ability Tests tests
Some puzzles are not linked to the specific sequence; you need to assume the behavior and provide the answer.

United Kingdom

September 21, 2021

It was very good, a couple I have no idea about and guessed but hopefully I have figured out the rest

United States of America

September 20, 2021

I used to do this kind of test when I was very young. With good practice, I will achieve better results.

Canada

September 18, 2021

I don't think this is accurately going to represent the ability that someone can perform their job

What I liked is it's very involving and needs my full concentration. What I disliked about the test is that it's very monotonous.

United States of America

September 15, 2021

A bit of a doozy with the time constraint.

It was very tempting to try to stay on questions for long periods of time and try to figure out the answer, and you may have trouble moving on when you're not confident in an answer quickly enough, but you must make the best choice and keep going.

United Kingdom

September 10, 2021

Great test, but some of the graphics were a little poor for the sequences. Though maybe that's intentional.

Abstraction versus Concrete Patterns

The patterns seemed very abstract and required a few seconds for me to establish an overarching rule that could help me figure out the answer.

United Kingdom

August 24, 2021

Struggled to see some of the diagrams - but this is an issue with my technology, not with the test itself.

This is my first test, and I am happy with that. It was a great experience because I learned new questions and tested them. Thank you.