Analytical Reasoning Tests
Analytical reasoning tests examine an individual's ability to apply logic to solve problems. The questions vary depending on the type of analytical reasoning test you're taking: from extracting key information from complex passages of text (verbal reasoning), to looking for patterns in a series of images (non-verbal reasoning), or using given information to draw conclusions or make predictions (inductive and deductive reasoning).
Prepare yourself for leading employers
5 Free Example Analytical Reasoning Questions
Here are five example analytical questions to try out. Answers for all five are below the tests. If you need further practice, try out our full free tests.
Verbal Question 1
Statement: A derivative could be used by an airline to secure the price of oil now, which it won't use until six months time.
Verbal Question 2
Statement: More people taking early retirement is the major contributory factor to the public sector pension deficit.
Diagrammatic Question 1
Which is the next logical image in the sequence?
Numerical Question 1
What was the ratio of the cost of a Google click in April compared to the cost of a Facebook and Yahoo click in February?
Abstract Question 1
Which of the boxes comes next in the sequence?
Answers
Verbal Question 1: True – "to secure the price of a commodity which is to be "bought" at a future date, but at a price that is set today."
Verbal Question 2: Cannot tell – the passage refers to both this fact, extended life expectancy, and that the value of pension fund assets has fallen.
Diagrammatic Question 1: There is a central figure and four figures with one in each corner: (i) The central figure firstly increases in size over a series of three, then decreases in the same fashion; (ii) The central figure changes from white, to having a dotted outline, to black; and (iii) The four figures rotate around the four corners, moving two corners at a time. So the correct answer is F.
Numerical Question 1: Step 1. Extract the relevant figures from the graph Cost of per click in April. Google 18 cents : Facebook + Yahoo (14 + 6 = 20 cents). Step 2. Divide 20 by 18 to calculate the ratio. 20 ÷18 = 1.11 Step 3. Present as a ratio 1 : 1.11
Abstract Question 1: Arrow changes direction from pointing up, to pointing down, with each turn. 2. Triangle moves from top left corner in an anti-clockwise direction around the frame with each turn. So the answer is B.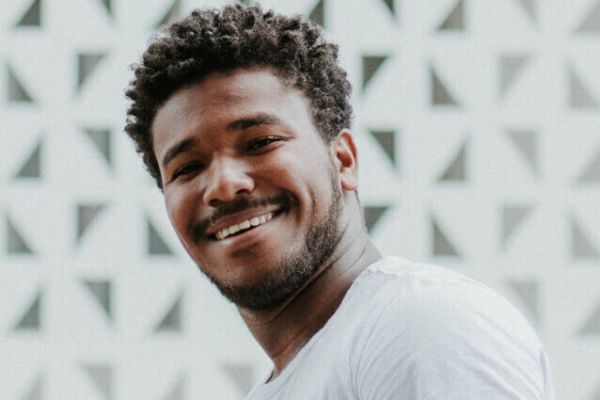 After using the platform for two weeks, I've never felt more prepared for an Aptitude test.
Ethan used Practice Aptitude Tests to improve his situational judgement scores.
Start your success story
Analytical Reasoning Tests Tips
1

Background research

Get as much background information as possible on the test you'll be taking from the employer or recruiter, so you know which areas to focus on.
2

Prepare with mock tests

Preparation is key – take mock tests in a quiet, distraction-free area and always make sure you go back through your answers at the end to identify any areas you need to work harder at.
3

Tips for test day

On the test day itself, make sure you have everything you need to complete the test. When you start, ensure you know roughly how long you've got to answer each question, as although you'll always need to work quickly, it's important to read the question thoroughly and ensure you've understood it before getting started.
4

Stay positive

Try and remain positive. The tests are designed to be challenging, since employers want to push you. If you've put the time and effort into practising aptitude tests, you should feel confident you've given yourself the best chance possible to succeed.
Analytical Reasoning Video Tutorials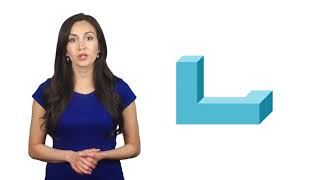 Rotated Views
1 min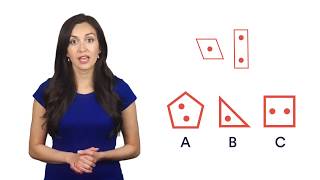 Similar Shapes
1 min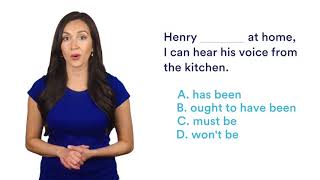 Grammar
3 mins
Try Analytical Reasoning Tests for Free
Free

Analytical Reasoning 01

20 Questions|20 Minutes
Improve your scores with our intelligent learning system
Get instant access 24/7 to real life tests

Track historical test performance with our custom dashboards

Learn from mistakes with our fully worked solutions

Prepare for top employers with our bespoke employer packages

Compare your scores against industry standards

Access all 44 Analytical Reasoning Tests
Improve your hiring chances by 76%
Prepare for your Analytical Reasoning Test
Immediate access. Cancel anytime.
Pro
30 Numerical reasoning tests

30 Verbal reasoning tests

30 Diagrammatic reasoning tests

30 Situational judgement tests

34 Publisher packages e.g. Watson Glaser

252 Employer packages e.g. HSBC

29 Extra packages e.g Mechanical

Dashboard performance tracking

Full solutions and explanations

Tips, tricks, guides and resources
Basic
Access to free tests

Basic performance tracking

Solutions & explanations

Tips and resources
Reviews of our Analytical Reasoning tests
What our customers say about our Analytical Reasoning tests
My brain had a hard time focusing and differentiating between them, trying to recognise a pattern was difficult.

United States of America

April 27, 2023

A bit tougher than I thought.

I like having more context about a problem and solution needed than just sequential patterns and boxes.

Philippines

April 24, 2023

Helps practice so you know the sequence

I like this test as it it helps me to practice sequence problem-solving.

Diagram questions are most likely understandable if you focus on each pattern and follow the each and every movement.

it is quite challenging and no guidelines. but overall it is worth exercising to shape your analytical thinking and give you a sense of judgement

Bangladesh

February 16, 2023

It is very fine. it will help us to test our mental ability ourselves. it is a good app. thank you very much to app developers. i will give more exams in this app. more questions should be added. this will help students and professionals to improve their analytical ability. very very thank you

South Africa

January 24, 2023

Challenging but Manageable

The analytical reasoning test was challenging but manageable. I felt well-prepared and confident in my abilities throughout the test. Overall, I believe I did well and am satisfied with my performance.

United Kingdom

January 24, 2023

i like the test cause it really makes me use my brain but i don't really like things like this looking for the next pattern etc not sure if i'm too good at this but tried my best

Australia

January 22, 2023

The consistency in the question's visual requests of the participant made the test feel less intimidating.

Philippines

December 17, 2022

I found this test in the top google search results.

I like that there was a practice test and a timed test, and I liked the design and UI of this test as well.