Verbal Reasoning Tests
Verbal reasoning tests assess your understanding and comprehension skills. You will be presented with a short passage of text, which you'll be required to interpret and then answer questions on. These are typically in the 'True, False, Cannot Say' multiple-choice format, although there are a range of alternatives too.
Prepare yourself for leading employers
Free example verbal reasoning questions
Below are some example questions for the types of test you may encounter. Answers to each are below the questions.
Verbal critical reasoning
Statement: The passage suggests that it is safer to spread your savings across a range of different investments.
A) True
B) False
C) Cannot say
Reading comprehension
If more tourists come to this country, it will mean:
A) Fewer jobs in some restaurants
B) Fewer people wanting fast food
C) More jobs in many hotels
D) The government doesn't worry about job creation
Word analogy
Which of the following would best replace the word 'outstanding' in sentence 3?
A) Remaining
B) Superb
C) Multiple
D) Supportive
Answers
Verbal critical reasoning: True – the third sentence explains that the very rich have been diversifying their portfolios to reduce the risk of sudden changes in share prices.
Reading comprehension: The second paragraph talks about the fact that if more tourists are encouraged to come to this country it will translate into more business for hotels and this will result in more jobs ('Just think of the new jobs this will generate!'). This makes C) the only correct response.
Word analogy: The use of the word 'outstanding' suggests that customer service has to be really great. Option B – superb – is the best word to replace outstanding in this case.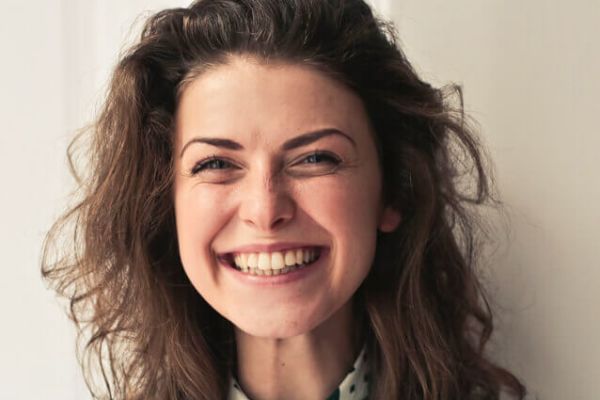 I learnt exactly where I needed more practice and could focus on improving those areas.
Lora used Practice Aptitude Tests to keep track of her practice and progress.
Start your success story
Are verbal reasoning tests difficult?
While the difficulty level varies from test to test, candidates struggle most when they are unfamiliar with the format and have not prepared thoroughly. You will find the test easier if you have checked what to expect and practised beforehand.
What do verbal reasoning tests measure?
Verbal reasoning tests measure how well a person can process and interpret information. By giving correct answers, test-takers show how well and fast they can filter information. Such skills are crucial for many white-collar jobs nowadays.
Do I need to be a fast reader?
Being able to read quickly will help, but it's more important that you can understand the information in front of you and draw logical conclusions from the facts. The assessor can check how many questions you attempted, and how many of these you answered correctly. So you need to find a balance between racing through the questions and giving accurate responses to those you attempt.
What is the pass score for verbal reasoning tests?
After completing your test, you'll be presented with your raw score as well as your percentile. The percentile shows you how you performed compared to others taking the test. So if you are placed in the 90th percentile you have performed well above average. while if you fall in the 30th percentile your performance was only average. Your aim is to outperform other candidates, rather than simply 'passing' the test.
Where can I practice verbal reasoning tests?
The best way to become familiar with verbal reasoning is through regular practice. Our website provides all the most popular types of verbal reasoning tests for you to practise. The major verbal reasoning publishers usually offer free sample tests too, including Cubiks, Kenexa, Cut-e, Korn Ferry and SHL.
How should I answer verbal reasoning tests?
You should make decisions based on the information provided, not your own expertise. The objective of verbal reasoning tests is to reveal your skills, not check your knowledge. If it's neither true or false, it can be 'hard to say'. While it is often tempting to strive for black and white answers to complex or troubling questions, that might not be the right approach.
Verbal Reasoning Tests Tips
1

Rely on the facts alone

Remember that you are not expected to have any prior knowledge and all the information you need will be included in the text, either explicitly or implicitly. Do not try to assume anything that cannot be supported by the information provided. In the case of true, false or cannot say questions, if you are having trouble deciding whether or not the statement is supported by the text, it is most likely that the answer is 'cannot say'.
2

One question = one minute rule

Make sure you understand how many questions you will have to answer and how long you have to complete the test. Usually, verbal reasoning tests consist of 15 to 20 questions and don't last longer than 15 to 20 minutes. Also note that while some tests have a number of questions per passage of prose, others have a new one for each.
3

Go with the flow

Don't get stuck on one question, as easier ones may follow. It's as important to stick to timings as it is to get a right answer. Some assessments allow you to review or amend answers at the end. If you finish early, go back and look again at the questions you flagged earlier.
4

Learn from your mistakes

Focus on reviewing the questions you got wrong at the end of each practice verbal reasoning test. Read the solutions and try to understand why you have answered incorrectly. You will learn more from your errors than from the answers you got right.
5

Practise under exam conditions

This means completing practice tests in one sitting and to time. Do not practise in an environment where you are easily distracted and not fully engaged. This will maximise the efficiency of your preparation time and help you to accurately track your progress.
6

Be competitive

Try to measure your achievements against other users to make sure you stand out in a crowd. The average results might help you get to the next stage, but may not be enough to secure the job. Preparation can be tedious and stressful, but think of this time as an opportunity to differentiate yourself from the competition.
7

Ask questions

On the day, make sure you are clear on what you need to do. If you are taking the test at an assessment centre, the administrator will explain the instructions and you will usually have the opportunity to try one or two example questions first. Raise any issues at this point, as you won't be able to ask questions once the test has begun for real.
Verbal Reasoning Video Tutorials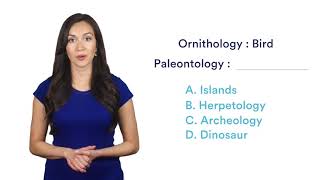 Analogies
2 mins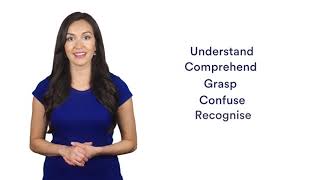 English Language
2 mins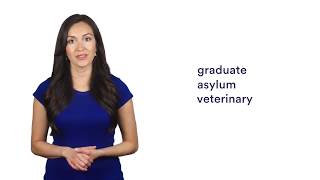 Find the New Word
2 mins
Try Verbal Reasoning Tests for Free
Free

Verbal Reasoning 01

20 Questions|20 Minutes
Improve your scores with our intelligent learning system
Get instant access 24/7 to real life tests

Track historical test performance with our custom dashboards

Learn from mistakes with our fully worked solutions

Prepare for top employers with our bespoke employer packages

Compare your scores against industry standards

Access all 35 Verbal Reasoning Tests
Improve your hiring chances by 76%
Prepare for your Verbal Reasoning Test
One-time payment. No recurring fees
Verbal Reasoning Package
1 month access
35 Verbal Reasoning Tests
Dashboard performance tracking
Full solutions and explanations
Tips, tricks, guides and resources
Buy now
30-Day Money-back guarantee
All Test Packages
12 months access
50 Numerical reasoning tests
50 Verbal reasoning tests
13 Diagrammatic reasoning tests
38 Situational judgement tests
26 Publisher packages e.g. Watson Glaser
243 Employer packages e.g. HSBC
+ 29 Extra packages including: Abstract, Inductive, Mechanical, Personality and more
Dashboard performance tracking
Full solutions and explanations
Tips, tricks, guides and resources
Buy now
30-Day Money-back guarantee
SSL secure payment
Reviews of our Verbal Reasoning tests
What our customers say about our Verbal Reasoning tests
United States of America

May 18, 2022

And an interesting test to understand comprehension and to develop strategies to expand vocabulary and understanding.

Amazing and very creative

It was a wonderful experience which polished my skills and made me a better reader.

United Kingdom

May 16, 2022

Read the statements carefully

Most answers can be found. Most difficult when ambiguous - trying to determine if Cannot Tell is the right answer.

Papua New Guinea

May 15, 2022

I liked the passage but I think I only need to speed up my reading and comprehension skills in order to master this test.

It was a nice practice and the timing helped to speed up my reading but all questions were based on passages

South Africa

May 12, 2022

What I like about the test is that it was giving you an opportunity to test your knowledge before attempting to do the real test.

United Kingdom

May 11, 2022

Test was actually quite quick but you would definitely have to skim read the test for the answer as the statements are a bit long to read

You really have to weigh up the information given compared to exactly what the questions asks. Answers are not cut and dry.

I want to gain more knowledge

Test was good. Instead of 3 passages, if some other types of questions was there it could be better.

This is much easier than I thought. Some tests are not like this and that's why I got pressured. Thank you for this.