Verbal Reasoning Tests
Verbal reasoning tests assess your understanding and comprehension skills. You will be presented with a short passage of text which you'll be required to interpret before answering questions on. These are typically in the 'True, False, Cannot Say' multiple choice format, although there are a range of alternatives too.
Try Verbal Reasoning Tests for Free
Free

Verbal Reasoning 01

20 Questions|20 Minutes
Improve your scores with our intelligent learning system
Get instant access 24/7 to real life tests

Track historical test performance with our custom dashboards

Learn from mistakes with our fully worked solutions

Prepare for top employers with our bespoke employer packages

Compare your scores against industry standards
Prepare yourself for leading employers
Verbal reasoning example questions
SEO is the art of getting websites and their pages to the top of the search engines. It's sister in the search engine marketing world is PPC, which unlike SEO, requires paying search engines to get ads to the top of the rankings. The most common aspects of SEO are content generation and link acquisition from other websites. The links from these other websites act like votes with the more links you have, typically the more authority your site will have. There are numerous studies showing the correlation between the number of links and the improved rankings of a website. For this reason, SEO companies spend time building partnerships with other websites with whom they can acquire links from. However, not all links are equal. The quality of the links determines the effect they will have on a website's visibility, with some having no effect at all.
1 ) Building links to a website will improve the organic rankings
Cannot say - The article says there's a positive correlation between links and rankings but it depends on the type and source of the links.
2) SEO doesn't involve paying search engines like Google and Bing to get to the top of the rankings.
True - The passage states that PPC, rather than SEO involves paying search engines to increase visibility.
3) Link acquisition and improving the website architecture are the two most frequently performed tasks of SEO.
False - The passage states that it's content generation and link acquisition that are the two most common activities.
Within two hours of practice I have improved my score from 50% correct to 88%
Joseph used Practice Aptitude Tests to improve his numerical reasoning scores.
Start your success story
How are verbal reasoning tests scored?
Like many other aptitude tests, verbal reasoning tests don't have an ultimate passing score. Your results will be compared to a scale based on the results of others who already took the test and proved their competence.
What are verbal reasoning tests used for?
Verbal reasoning tests are used for evaluation of the test-taker's ability to comprehend and interpret verbal information. You will have to read through and comprehend texts describing a particular situation and then answer the questions about it. Your answers are meant to represent how well can you process and filter information.
What do verbal reasoning tests involve?
Verbal reasoning tests involve text passages that describe certain situations or facts. Your task is to answer the following questions by giving a value judgment in the form of a "true", "false" or "cannot say" answer. Be advised that you need to rely only on the information given in the text and not on your life experience.
What do verbal reasoning tests measure?
Verbal reasoning tests measure how well a person can process and interpret information. By giving correct answers test-takers show how well and fast they can filter information. Such skills are rendered crucial for every white-collar job in the era of excessive information.
Where can I practice verbal reasoning tests?
The best way to become familiar with verbal reasoning is a constant practice. Our website provides all the most popular types of verbal reasoning tests for you to practice. As a bonus, guides and tips will help you to understand the methods and basic principles of these assessments faster.
Which employers use verbal reasoning tests?
Employers use verbal reasoning tests as they reveal a person's language and comprehension skills. These are crucial skills for almost any work enivronment so are commonly used in a whole range of roles in different industries.
Verbal reasoning test tips
1

One question = one minute rule

Make sure you understand how many questions you will have to answer and how long you have to complete the test. Usually, verbal reasoning tests consist of 15 to 20 questions and don't last longer than 15 – 20 minutes. Also note that while some tests have a number of questions per passage of prose, others have a new one for each.
2

Go with the flow, and if there is no flow - go anyway

Don't get stuck with one question because easier may follow. It's as important to stick to timings, as to get a right answer. Some assessments allow you to go back and review/amend answers at the end. If you finish early go back and review the answers to the questions you flagged earlier.
3

Learn from your mistakes

Focus on reviewing the questions you get wrong at the end of each verbal reasoning test. Review the solutions and try to understand why you have chosen the answer wrong. You will learn more from your errors than from those answers which you got correct. After all, to think critically, also means scrutinizing your own thoughts.
4

Practice under exam conditions

This means completing practice tests in one sitting and to time. Do not practice in an environment where you are easily distracted and not fully engaged. This will maximise the efficiency of your preparation time and help you to accurately track progress that you have made.
5

Be competitive

Try to measure your achievements against other users in order to make sure you stand out in a crowd. The average results might help get to the next stage, but might not be enough to get the job. Preparation times can often be as stressful as the actual assessment centers. It's no surprise that no one enjoys spending time preparing for them, but think of this as an opportunity to get really well prepared and differentiate yourself from the competition.
Verbal reasoning video tutorials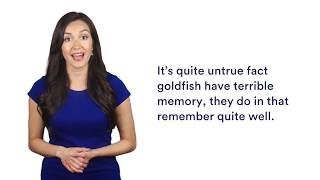 Word Swap
2 mins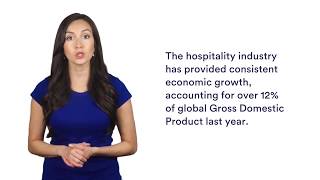 True, False, Cannot Say
2 mins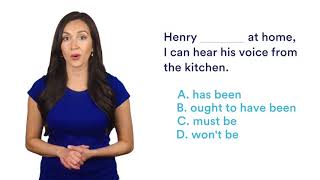 Grammar
3 mins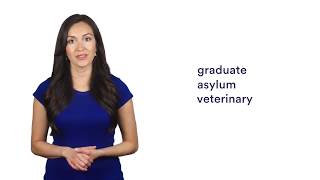 Find the New Word
2 mins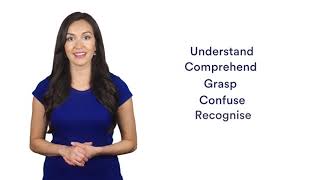 English Language
2 mins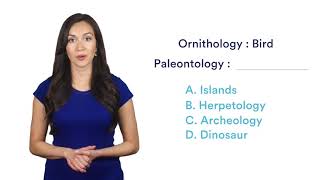 Analogies
2 mins
Improve your hiring chances by 76%
Prepare for your Verbal Reasoning Test
One-time payment. No recurring fees
Verbal Reasoning Package
1 month access
45 Verbal Reasoning Tests
Dashboard performance tracking
Full solutions and explanations
Tips, tricks, guides and resources
All Test Packages
12 months access
45 Numerical reasoning tests
45 Verbal reasoning tests
30 Diagrammatic reasoning tests
30 Situational judgement tests
25 Publisher packages e.g. SHL
180 Employer packages e.g. HSBC
+ 11 Extra packages including: Abstract, Inductive, Mechanical, Personality and more
Dashboard performance tracking
Full solutions and explanations
Tips, tricks, guides and resources
Upgrade now
30-Day Money-back guarantee
SSL secure payment