Assessment Centres – An Insider's Guide
An assessment centre is an integral part of the selection process for competitive roles, including graduate placements and management positions. The process gives employers an insight into how candidates cope with the demands of an intense day and the challenging tasks that reflect workplace situations.
Prepare yourself for leading employers
How best to prepare for an assessment centre
The more prepared you are, the higher the chance of success on the day of your assessment centre. Consider all the different aspects of the event in your preparations.
Check the location, time and date of the event. You want to arrive at the venue in good time to avoid unnecessary stress before the assessments start.
Take online practice aptitude tests. Practising beforehand can give you an idea of the sorts of questions you'll be asked and the format and timing of the tests.
Research the company. You'll feel better prepared if you can approach the event knowing about the company's history, successes, competitors and market position.
Revisit the job description. The original job description outlines all the skills necessary for the role and gives you a good idea of what you may be tested on at the assessment centre.
Carefully read any information you are sent. You'll be sent an information pack detailing the itinerary for the day, what to take with you, and if there are any tasks to complete beforehand.
How to pass an assessment centre
Follow these suggestions on the day of the assessment centre to give yourself the best chance of success:
Dress appropriately
Choose your outfit the night before, making sure you look smart and professional. Feeling confident in your appearance can give you a boost on the day (or at least one less thing to worry about).
Be confident
Now is not the time for shyness. You have one chance to demonstrate your abilities and you are up against other talented candidates, so speak up and contribute.
Be flexible
Your assessors may decide to add in an extra activity on the day to test how well you can adapt to changing situations.
Revisit your previous interview experiences
The assessment day will build upon previous skills you were asked about in the early interview stages. Go over any examples you gave, and any advice or feedback you received at the time.
Take the opportunity to network
Use the downtime of refreshment and lunch breaks to introduce yourself to people, make connections and show a genuine interest in the people around you. As well as showing a confident and friendly attitude, you never know which other opportunities may arise from building your network.
For more guidance, see these 10 tips on how to pass your assessment centre.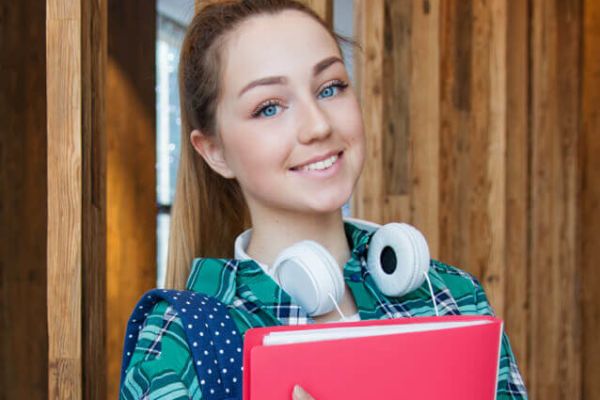 I've practiced hundreds of numerical questions and still have plenty more to try.
Ellen used Practice Aptitude Tests to prepare for her upcoming interview at HSBC.
Start your success story
Assessment Centres – An Insider's Guide FAQs
How are assessment centres scored?
Assessment centres score candidates over company-specific criteria using a number of different exercises and simulations under the surveillance of the assessors. By the end of the day, the assessors decide on a person's fitness for a required profile, taking into account their performance in communication, teamwork etс.
How long are assessment centres?
Assessment centres vary in their length and content, but they're typically a full day or half a day, so as to correspond with a regular work day. This means timings, breaks and lunches will usually be aligned with that of the company and its employees.
How many people attend assessment centres?
Assessment centres typically take place during the final stage of selection, so only candidates who have passed the previous selections are invited to attend. This can be as few as a handful or as many as a couple of hundred. The number of candidates attending will be closely linked to the number of roles available.
What happens after an assessment centre?
You might not be given feedback on the day of the assessment centre itself. Expect to hear back from the employer when they have had a chance to review all the candidates and have made a decision. This can take anywhere from a few days, to a week or more. You should be given an idea of how long to wait before contacting them if you've not heard anything.
How to introduce yourself at an assessment centre
The way you introduce yourself can make a lasting impression. Start by giving your name and offering a handshake if appropriate. Think about what you want to say before you approach someone. Do you have a question you want to ask, or some information that is relevant to that person? Be ready to listen and open up a two-way conversation.
What do assessment centres measure?
Assessment centres measure how a potential worker will handle routine tasks during a working day in the company. All activities, depending on the job specifics, are aimed to test a person's professional attitude and skills such as critical thinking, decision making, teamwork, leadership, etc.
What to ask at assessment centres?
Asking proper questions at assessment centres is a good way to show your positive attitude. Research the company's website and social media, find out about significant milestones in the company's history and the position you are applying for. Ask questions about work culture and recent achievements or issues faced.
What to wear to assessment centres?
There's a good chance the employer will say, so if you're unsure, ask. Dress to impress but make sure you wear something that you're comfortable in.
Which employers use assessment centres?
Assessment centres are largely used by big enterprises. Typically they hire a third-party recruitment company to organise and perform the assessment. It's an expensive way to select new employees that is often beyond start-up and small companies' budgets. However, they might still use some assessment centre elements like a mock presentation or in-tray exercises.
Why do employers use assessment centres?
Employers use assessment centres to analyze how a potential employee will manage with daily tasks at a job they're applying for. Assessment day tests are used to simulate work situations and require candidates to use their abilities as they would during a regular work day. Often they include lunch with future colleagues to evaluate how they'll fit in with the team.
Why are assessment centres so hard?
Assessment centres are complex sets of tests that are meant to evaluate your performance in a specific position. They involve various events that simulate work-related situations. These tests are designed to be hard to simulate a stressful or busy day at work and see how candidates will perform in this environment.
Where can I practice assessment centres?
Practice is the key to successful participation in assessment centres. If you have never participated in an assessment centre, read our guides to the various tests involved. Those contain plenty of materials for you to get started with, such as exercises, tips and information about what to expect.
Try Assessment Centres – An Insider's Guide for Free
Free

Assessment Centre Guide 01

20 Questions|20 Minutes

Assessment Centre Guide 02

20 Questions|20 Minutes

Assessment Centre Guide 03

20 Questions|20 Minutes
Improve your scores with our intelligent learning system
Get instant access 24/7 to real life tests

Track historical test performance with our custom dashboards

Learn from mistakes with our fully worked solutions

Prepare for top employers with our bespoke employer packages

Compare your scores against industry standards

Access all Assessment Centre Guide Tests
Improve your hiring chances by 76%
Prepare for your Assessment Centre Guide Test
Immediate access. Cancel anytime.
Pro
30 Numerical reasoning tests

30 Verbal reasoning tests

30 Diagrammatic reasoning tests

30 Situational judgement tests

34 Publisher packages e.g. Watson Glaser

252 Employer packages e.g. HSBC

29 Extra packages e.g Mechanical

Dashboard performance tracking

Full solutions and explanations

Tips, tricks, guides and resources
Basic
Access to free tests

Basic performance tracking

Solutions & explanations

Tips and resources