Basic Comprehension Tests
Most job roles require a foundation level of the English language and a basic verbal skill set. This includes, but is not limited to, operational, customer service, administration, help desk and commercial.
Prepare yourself for leading employers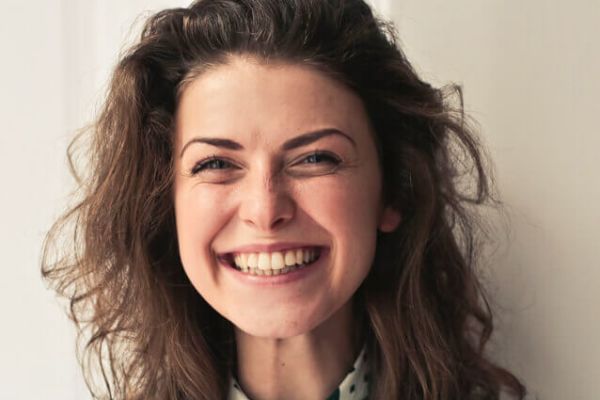 I learnt exactly where I needed more practice and could focus on improving those areas.
Lora used Practice Aptitude Tests to keep track of her practice and progress.
Start your success story
Basic Comprehension Tests FAQs
How are basic comprehension tests scored?
Basic comprehension tests are used to evaluate basic language skills. Simply put, it's an English test that is scored in the same fashion as school tests. However, wrong answers may subtract from your total score.
What are basic comprehension tests used for?
Basic comprehension tests are used for assessing a person's language and comprehension skills. Based on simple language, usually not exceeding middle school levels, these tests demonstrate how well you can read, your level of understanding and your ability to solve simple questions.
What do basic comprehension tests involve?
Basic comprehension tests involve language problems of varying difficulty. Most of the questions are rather similar and might include reading short passages, finding word meanings and analysing text.
What do basic comprehension tests measure?
Basic comprehension tests measure a person's language and comprehension skills. Focusing on foundation level language knowledge, these tests assess how fast and sharp is someone's logical thinking.
Where can I practice basic comprehension tests?
We use language on a daily basis. However, to revive the knowledge beyond the ABCs of everyday language you should practice solving these problems. You can find all the most popular comprehension tests on our website alongside with tips and tutorials
Which employers use basic comprehension tests?
Basic comprehension tests are among the most widespread selection techniques. They gained their popularity because they are designed to assess basic education and intelligence level needed for every job that requires an ability to think fast and use logic.
Basic Comprehension Tests Tips
1

Scanning the whole test

It is advisable to quickly go through the entire test to have an overview of the number of passages and questions under each of them. Doing this will help you to plan your time carefully and avoid spending a lot of time on one passage. Since most of the comprehension tests are timed, scanning through the entire test will allow proper time management and ensure that you complete all the questions on time.
2

A careful reading of instructions

Students are required to be keen when reading the passage instructions to avoid missing or misunderstanding key points that may be necessary for answering the questions. For instance, the instructions may require you to respond to questions in a given fashion failure to which may make it difficult to pass the test.
3

Avoid relying upon outside knowledge

You are supposed to carefully read the provided passage at least two times. After reading, you are supposed to answer the question asked based on the passage as opposed to using knowledge outside the given passage. Therefore, you should ensure that all the answers are backed with information derived from the passage.
4

Reading the questions first

It is advisable to go through the questions first before reading the passage. Such a practice makes you aware of the type of information to look for in the comprehension during the actual reading. It also helps you to concentrate on important phrases or words in the passage, and this enables you to skim as opposed to reading every word, thus saving time particularly where the time allocated for the test is limited. Starting with passage reading then proceeding to read questions often makes it necessary for you to search through the passage repeatedly and this could consume a lot of time.
5

Making strategic guesses

It is advisable to go through the choices provided for the passage questions before answering them to avoid the likelihood of being fooled by nearly correct options. Such a practice can be improved by first eliminating the answers that you are certain are incorrect and then choosing your answer from those remaining.

Employing the above tips can help in maximizing your score when undertaking comprehension tests. These tips also help in improving your language art skills by enabling you to visualize, synthesize, connect, and determine the significance of the passage. Finally, these tips can help you to quickly make inferences and in finding the main idea as well as the gist of the comprehension, thus improving your test scores.
Basic Comprehension Video Tutorials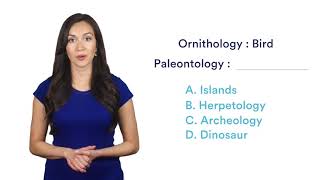 Analogies
2 mins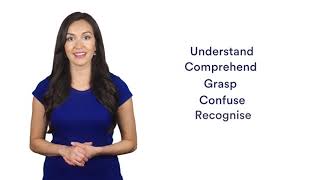 English Language
2 mins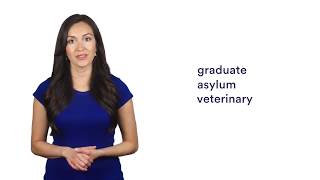 Find the New Word
2 mins
Try Basic Comprehension Tests for Free
Free

Basic Comprehension 01

20 Questions|20 Minutes
Improve your scores with our intelligent learning system
Get instant access 24/7 to real life tests

Track historical test performance with our custom dashboards

Learn from mistakes with our fully worked solutions

Prepare for top employers with our bespoke employer packages

Compare your scores against industry standards

Access all 15 Basic Comprehension Tests
Improve your hiring chances by 76%
Prepare for your Basic Comprehension Test
Immediate access. Cancel anytime.
Pro
30 Numerical reasoning tests

30 Verbal reasoning tests

30 Diagrammatic reasoning tests

30 Situational judgement tests

34 Publisher packages e.g. Watson Glaser

252 Employer packages e.g. HSBC

29 Extra packages e.g Mechanical

Dashboard performance tracking

Full solutions and explanations

Tips, tricks, guides and resources
Basic
Access to free tests

Basic performance tracking

Solutions & explanations

Tips and resources
Reviews of our Basic Comprehension tests
What our customers say about our Basic Comprehension tests
South Africa

May 31, 2023

It was effective but could use some conprehension questions, where the answer is written to better help the skill.

I liked how the different sets of questions were laid out and it was a good practice for an upcoming English exam.

It is helpful with simple vocabulary to start your practice comprehension. If you are a beginner it is useful and highly recommended.

Read questions carefully and understand the text

What I like about this test is that you will be challenged and sharpened your skills by understanding the context. I dislike the timer, it adds pressure.

Good questions but easy vocabulary

There are some really good questions but with less proficient vocabulary. Because of this, most questions are straight-forward.

This was a great readng comprehension test. It possessed a variety of texts and made sure that the reader broke the information down.

It's feels like a real test!

The test gives you an idea on what to expect in a real life test.

Personally, I liked everything about the test. It was short and efficient and provided a basic idea.

It was easy to understand, i am sure while solving the test i have improved my ability to read faster than earlier

Philippines

March 13, 2023

adding new knowledge on my part and learning basic procedures in call center duties and responsibilities