RBS Tests
Royal Bank of Scotland support 18.9 million customers around the globe.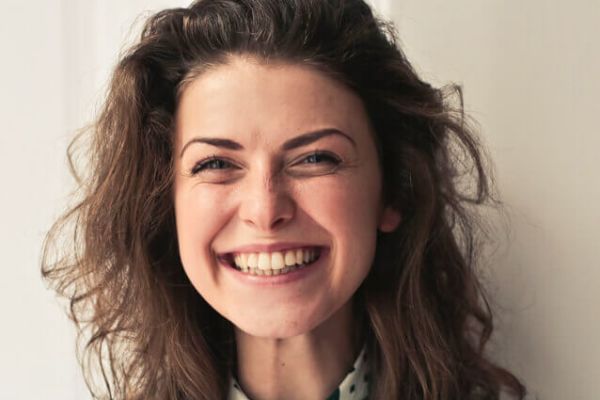 I learnt exactly where I needed more practice and could focus on improving those areas.
Lora used Practice Aptitude Tests to keep track of her practice and progress.
Start your success story
RBS Interactive Game Sky Rise City
If the RBS Hiring Team is happy with your results on Situational Judgement Test, you will be asked to jump to another task. RBS Sky Rise City is an interactive game that was designed to assess your personality traits as well as the cognitive processes and your ability to process a little more complex information. Unlike on the other tests, you don't need to rush, as there are no time limitations.
The game will collect over 3000 data points about your performance - this information will be further used to create your profile based on certain job-relevant characteristics. However, the results are not deterministic and will not influence the overall results of your application.
RBS Numerical Reasoning Test
The multiple - choice RBS Numerical Reasoning Test assesses your ability to evaluate, analyze, and interpret numerical information that is provided to you in charts, graphs, and tables. You will have limited time to find a correct answer, so all the calculations like percentages, ratios, and basic arithmetic should be executed quickly and accurately. We know that you can do it, but If you really want to master the RBS Numerical Reasoning Test - it can be easily learned through our online tests and video tutorials available on the website.
RBS Diagrammatic / Logical Reasoning Test
These tests will assess your sequence and pattern identification skills, logical thinking and ability to approach a problem and how good you are at solving it. But it's easier said than done. You have a limited time to do it - a minute or less per question. The difficulty of questions is also likely to increase gradually. Therefore, good timing is vital.
Questions are comprised of numbers, figures, and shapes arranged in a particular pattern. Your task as the brainy RBS employee -to - be, is to deduce the underlying logic of patterns presented to you in an exercise and guess what is next to follow.
To know how to correctly identify the missing steps, you need to practice diagrammatic tests like a demon - so try now, to avoid regrets in the future.
RBS Video Interview
Once you pass all the online psychometric tests you will be invited for the RBS Video Interview. Applicants will be provided with an access to a platform that will record your responses.
Stating the obvious, you will need a PC equipped with a front-facing webcam, microphone, and good Internet connection to upload your answers on time. You also should consider sitting the test in a quiet environment to avoid any interruptions in your recording.
Questions will be asked in a text format and appear on the device on your screen. At the time, there will be no human being present listening to your answers, so you might find it a bit more easy-going than a regular interview, however, don't get too comfortable as there will
You should expect a mixture of typical strength based and motivational questions. The interview should not take you longer than 20 - 30 minutes.
RBS Assessment Centre
Congratulations, you made it to the last level! For all the Graduate Programmes assessment centres will take the whole day, so make sure you won't have anything else schedules for that day.Tasks involved in each of these programmes will vary, but usually the RBS Assessment Centre is a mix of individual and group activities.
Below we present you with what you are likely to be challenged with and how to prepare your all-conquering strategy for the assessment day:
Interview - this will be a typical face- to - face interview validating your skills and detecting strengths necessary for the job will. Candidates will be assessed by the key - member of the relevant business area.
Group Exercise - these exercises will vary, but the general skills that the assessors are looking for is a good balance between teamwork and leadership skills. You might want everyone in the room to see your great leadership skills, but approach the group exercise rather as a test of your collaborative and teamwork abilities than a show of a directorship. The recurring way of verifying these skills is through a group discussion on a divisive nature of the disputed subject or a scenario of hypothetical difficulties the company is facing.
Presentation - you will be supplied with materials during the actual assessment centre and have limited time to prepare. If you are not a born speaker and feel like you could use a little bit more advice, you can check the Assessment Centre Guide, for more useful tips on how to prepare a great talk.
Written Assignment - you will be asked to write at least one report based on the plethora of reading you would be supplied with. The trick is to analyse the information pack, carefully but quickly. At this stage it is important that you have understood the RBS's culture and your chosen division thoroughly.
Practice Aptitude Tests is not associated with RBS. We provide preparation services for RBS psychometric tests. Visit https://jobs.natwestgroup.com/pages/graduate-programmes to apply.
Try RBS Tests for Free
Free

RBS 01

20 Questions|20 Minutes
Improve your scores with our intelligent learning system
Get instant access 24/7 to real life tests

Track historical test performance with our custom dashboards

Learn from mistakes with our fully worked solutions

Prepare for top employers with our bespoke employer packages

Compare your scores against industry standards

Access all 20 RBS Tests
Improve your hiring chances by 76%
Prepare for your RBS Assessment
One-time payment. No recurring fees
RBS Package
1 month access
20 RBS Tests
Dashboard performance tracking
Full solutions and explanations
Tips, tricks, guides and resources
Upgrade now
30-Day Money-back guarantee
All Test Packages
12 months access
20 RBS Tests
45 Numerical reasoning tests
45 Verbal reasoning tests
30 Diagrammatic reasoning tests
30 Situational judgement tests
25 Publisher packages e.g. SHL
180 Employer packages e.g. HSBC
+ 11 Extra packages including: Abstract, Inductive, Mechanical, Personality and more
Dashboard performance tracking
Full solutions and explanations
Tips, tricks, guides and resources
Upgrade now
30-Day Money-back guarantee
SSL secure payment
Reviews of our RBS tests
What our customers say about our RBS tests
The test requires strong and fast calculation speed. As I love calculation, especially quantitative, it was fun to me!

Helps you practice working fast because of the time constraint