KPMG Tests
KPMG is a multinational professional services firm. Recognised as one of the Big Four, KPMG provides tax, audit and advisory services worldwide and employs over 200,000 people. Roles at KPMG are highly sought after, and understanding the application process (including the importance of the various assessments) will help you to be more prepared.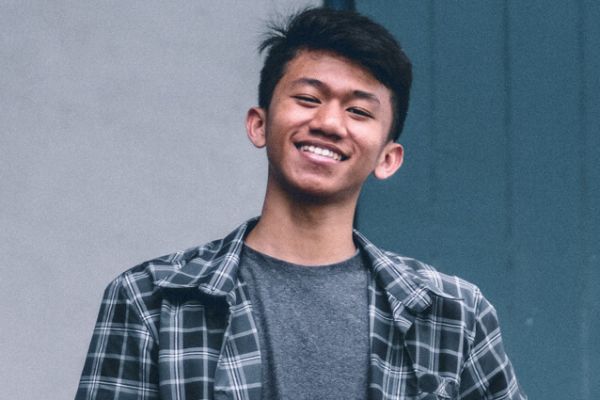 Within two hours of practice I have improved my score from 50% correct to 88%.
Joseph used Practice Aptitude Tests to improve his numerical reasoning scores.
Start your success story
Delivering Outcomes
In a similar way to the first assessment, the 'Delivering Outcomes' test is a blended assessment, so it combines situational judgement skills with written exercises and video interviews.
Moving deeper into the fictional but realistic scenario, you will have insight into your chosen business area, and will need to rank your response to questions based on what you would do in each situation.
You will also be asked to answer some questions on paper, and provide answers through video in some cases too. The video portion gives you two minutes to clearly and accurately answer the questions and provide more information for each question, with some preparation time beforehand.
The recruiters want to see you confidently answering, looking at the camera rather than notes, and demonstrating your knowledge and opinions clearly.
Again, this test is untimed, with the only expectation that it is completed within five calendar days. KPMG suggests that this part of the assessment will usually take about 60 minutes.
If you are successful, you will be invited to complete the third assessment.
Critical Thinker
This is a timed assessment that takes place online, facilitated by a member of the recruitment team.
You will be invited to a Microsoft Teams meeting along with other candidates, and with your audio muted and your video connected, you will be asked to complete 10 numerical reasoning questions across two sections.
You will have 30 minutes to complete this test, and if successful you will be asked to attend the next stage: the Virtual Launch Pad.
Virtual Launch Pad
In previous years, the Launch Pad was an all-day event, with a few hundred attendees looking for roles across all sectors. Starting with breakfast and a presentation, applicants were invited to take part in group exercises, analysis projects, one-on-one interviews and given the opportunity to network.
This is what is known as an assessment centre, and we have some tips to help you be successful at these.
The Virtual Launch Pad is both a final assessment and an opportunity for applicants to learn – from meeting personnel to understanding more about each business area. Moving online, the Virtual Launch Pad offers the same opportunities for recruiters to assess you, just in an online environment.
You can expect to take part in the following activities:
Group Exercise. In small groups, you will have a brief and some tasks to complete. This is an opportunity to demonstrate both teamwork and leadership skills.
Analysis. You will be provided with a brief, and asked to write a report based on the available information. In the report you will need to include detailed recommendations including specific actions around profitability, as well as highlighting strengths and weaknesses.
Partner Interview. In this one-on-one interview, you will have the opportunity to meet with a member of the KPMG team, who will ask you behavioural questions that will align with the key KPMG values.
You will also have a chance to really demonstrate your interest in the role by asking questions of the interviewer.
KPMG's 11 Key Behavioural Capabilities
Keep these 11 characteristics in mind throughout the application process, and use them to structure your responses:
Career Motivation
Why did you choose to apply for KPMG in particular? What role do you want to perform, in what programme and in what sector? The recruiters want to see that you have done your research, you understand KPMG and the way the business works – and that you want a career with them.
Drive Quality
Employees at KPMG are always expected to achieve exceptional results using their initiative and personal drive – for partners and for customers.
Demonstrate Integrity
All employees are expected to support an ethical environment, value rules and act in accordance with regulations. Decisions need to be made with integrity in mind.
Critical Thinker
You will be given the autonomy to make your own decisions, so it is important that you can critically evaluate and interpret information to drive your next move.
Resilient Performer
Throughout your life, both professionally and personally, you will have challenges that need to be overcome. To be successful at KPMG, it is not about avoiding challenges, but rather how you react to perform at your best.
Leverage Technology
Technology changes quickly, and at KPMG employees are expected to embrace what is new, and be knowledgeable about the latest disruptors.
Communicate Effectively
Passionate and professional communication is at the heart of KPMG. Positive lasting impressions are made with colleagues and customers through effective communication.
Foster Innovation
A career at KPMG is an environment of increasing change, so applicants and employees need to be comfortable with uncertainty and able to be flexible in their approach to new tasks. Innovation and initiative helps change be positive.
Credible Connector
If you thrive on teamwork, know how to build deep relationships and enjoy discussing ideas, then you are a credible communicator – and exactly what KPMG wants to see in their employees.
Show Curiosity
KPMG is a company that wants employees to have the drive to develop. It provides the tools to help you grow in your role; all you need to do is provide the curiosity and willingness to learn.
Purposeful Collaborator
Every single employee has a unique perspective, and the diversity that can be found in thought and experience will deliver great results if collaboration is purposeful.
Practice Aptitude Tests is not associated with KPMG. We provide preparation services for KPMG psychometric tests. Visit https://home.kpmg/xx/en/home/careers.html to apply.
Try KPMG Tests for Free
Free

KPMG 01

20 Questions|20 Minutes
Improve your scores with our intelligent learning system
Get instant access 24/7 to real life tests

Track historical test performance with our custom dashboards

Learn from mistakes with our fully worked solutions

Prepare for top employers with our bespoke employer packages

Compare your scores against industry standards

Access all 18 KPMG Tests
Improve your hiring chances by 76%
Prepare for your KPMG Assessment
One-time payment. No recurring fees
KPMG Package
1 month access
18 KPMG Tests
Dashboard performance tracking
Full solutions and explanations
Tips, tricks, guides and resources
Upgrade now
30-Day Money-back guarantee
All Test Packages
12 months access
18 KPMG Tests
45 Numerical reasoning tests
45 Verbal reasoning tests
30 Diagrammatic reasoning tests
30 Situational judgement tests
25 Publisher packages e.g. SHL
180 Employer packages e.g. HSBC
+ 11 Extra packages including: Abstract, Inductive, Mechanical, Personality and more
Dashboard performance tracking
Full solutions and explanations
Tips, tricks, guides and resources
Upgrade now
30-Day Money-back guarantee
SSL secure payment
Reviews of our KPMG tests
What our customers say about our KPMG tests
United Kingdom

February 26, 2021

Didn't have enough time to finish them all.

Nigeria

February 20, 2021

I liked the fact that it has opened me to the possibilities of test questions to be expected during the GMAT aptitude test

Great Test - Very Insightful and Challenging

This time-bound test was very insightful. The questions were fairly simple but to try to solve all of them correctly in the given time was a bit challenging.

Keep time in mind and answer correctly accordingly

It was a great test. Makes a person be attentive and use their mind.

Indonesia

February 12, 2021

Made me understand what kind of important topics I need to understand most.

Malaysia

February 08, 2021

I like how it makes me thinking outside the box. The time limit is so fast. However, it builds my confident to try better in the next assessment.

The test is good. However, I attempted to take it without a calculator and I believe that it required one.

Tanzania

February 06, 2021

I observed there's a greater need to be more competent in understanding, speed and accuracy when it comes to most of the questions

It's quite a good test and I have seen there's more to learn when it comes to cashflow and auditing on the whole. I have gained more interest and am ready to learn more of these if I have to be good. Am thankful for this quiz and hopefully to take more of these soon.

Calculations are hard, especially when you are not using a calculator. This means that without a calculator, most answers will be passed and failed by luck. This calls for preparation and organisation of candidates before sitting for the test. Revision and review of relevant questions are needed.

Singapore

January 27, 2021

It provides us with a rough gauge as to how an online assessment might be like