Rolls Royce Assessments
Rolls Royce are looking for talented individuals who strive for the company's global success.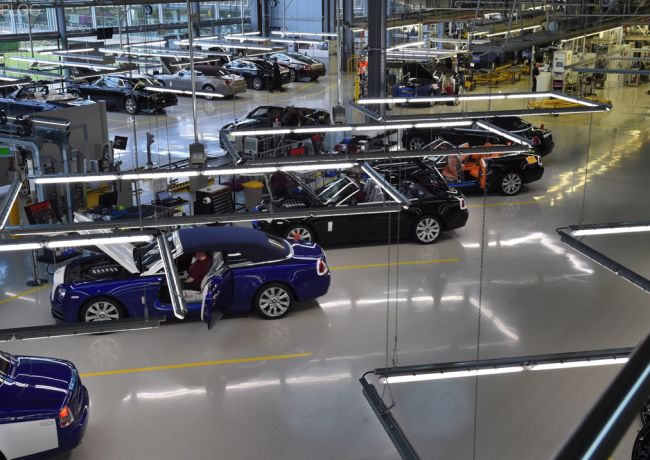 I've practiced hundreds of numerical questions and still have plenty more to try.
Ellen used Practice Aptitude Tests to prepare for her upcoming interview at HSBC.
Start your success story
Rolls Royce Numerical Reasoning Tests
The multiple - choice Rolls Royce Online Numerical Test assesses your ability to evaluate, analyze, and interpret numerical information that will be provided to you in charts, graphs, and tables. You will have limited time to find a correct answer, so all the calculations like percentages, ratios, and basic arithmetic should be executed quickly and accurately. We know that you can do it, but If you really want to master the Rolls Royce Online Numerical Test - it can be easily learned through our online tests and video tutorials available on the website.
Rolls-Royce Verbal Reasoning Tests
The Rolls-Royce Verbal Reasoning Test comprises of a series paragraphs which you will be required to read and a set of questions matching the information provided in paragraphs. Your answer options will be True, False or Cannot Tell.
Rolls Royce Measurement of Competencies (Personality Test)
There are many factors that could determine who would be successful in a given role or a position. Strong intellectual abilities, years of experience, and outstanding numerical skills are just some of them, but on many occasions, your job performance would be saturated and influence by whatever motivates your actions, and what do you believe is important in your life. In short, this is what we call - personality.
Rolls Royce Assessment Centre
If everything went well you would be invited to one of the Rolls-Royce headquarters to attend the Assessment Centre. On that day you will be challenged with a motivational assessment, a technical interview and take part in group exercises. During the assessment, you will be expected to ask questions and interact with Rolls-Royce employees, whose task will be to improve candidates understanding of the vibe and culture of the company.
Rolls Royce Motivational Assessment
The exercise is in a form of presentation on an assigned topic that candidates are required to work on before the assessment day. You will have approximately 5 minutes to deliver your presentation. Questions will be asked in the end. If you don't feel confident giving speeches, it is probably wise to practice your presentation skills beforehand. You can check the Assessment Centre Guide, for useful tips on how to prepare.
Rolls Royce Technical Interview
Bear in mind this is not standard behavioural questions interview, which means you should be prepared to be asked for specific answers related to the company and the role you are applying for. You might also expect a few questions relating your competencies and previous projects.
Rolls Royce Group Exercise
These exercises will vary, but the general skills that the assessors are looking for is a good balance between teamwork and leadership skills. You might want everyone in the room to see your great leadership skills, but approach the group exercise rather as a test of your collaborative and teamwork abilities than a show of a directorship. One of the most probable ways of verifying these skills is through a group discussion on a divisive topic or a collaboration on a draft of a project.
Prepare for your Rolls Royce Assessment
One time payment. No recurring fees
Single Package
1 month access
1 test package of your choice
Dashboard performance tracking
Full solutions and explanations
Tips, tricks, guides and resources
All Packages
6 months access
60 Numerical reasoning tests
60 Verbal reasoning tests
30 Diagrammatic reasoning tests
30 Situational judgement tests
25 publisher packages e.g. SHL
180 employer packages e.g. HSBC
+ 11 extra packages including: Abstract, Inductive, Mechanical, Personality and more
Dashboard performance tracking
Full solutions and explanations
Tips, tricks, guides and resources
Upgrade now
30-Day Money-back guarantee
SSL secure payment