Personality Tests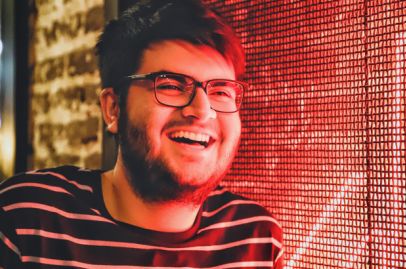 The ultimate guide to personality questionnaires and tests.
Prepare yourself for leading employers
Example personality tests
As already mentioned, there is a lot of variety across personality questionnaires. The traits that they measure vary, as do the format of the questions (or 'items' as they are referred to by psychologists). Some measure as many as 32 different traits whereas others measure just 5. Employers will decide which best suits their needs based on factors such as the complexity of the underlying model, reputation, usability, relevance to the role and cost.
The question formats you may come across are outlined below.
Normative questions
Normative questions ask you to rate a series of statements in relation to the degree to which you agree with them or how true you believe them to be. Each statement is independent of the other statements. Usually the statements measuring different traits are mixed up within the questionnaire. This adds another layer of complexity for the test taker as it makes it more difficult for them to recall how they answered previous questions relating to the same trait.
Ipsative questions
Ipsative questions are presented in blocks of 2 or more. They ask you to rate which one you agree with the most and which the least. They are known as 'forced choice' questions as they require you to make a decision that you may not be particularly comfortable making!
Some psychologists argue that this approach should not be used for selection purposes as they claim it becomes very difficult to compare people with one another, however, test publishers have a number of well-reasoned arguments as to why it is acceptable to do so.
Some ipsative questionnaires may be less transparent but could be measuring the same model as the examples above:
Choose one word or phrase that MOST describes how you actually operate in the work situation and one word or phrase that LEAST describes how you actually operate in the work situation.MostLeastConversationalUnconquerableUnderstandingCurious
'Trick' questions
Some questions may have slight nuances in the language they use, for example 'I have never been late for anything in my life'. The chances of this being completely true are pretty slim. Some questions are included to measure 'social desirability'. They are almost trick questions that are summed to create a score that tells the employer whether you tended to regard yourself more positively or negatively. If you answer strongly agree to the list below, they may feel the need to ask you about this in the interview:
'Every time I meet someone new they instantly like me' 'Every manager I have had has only ever given me positive feedback' 'All of my colleagues and friends trust me implicitly' 'I am the most kind and caring person I know' The questions may use a mixture of 'always', 'never' and 'sometimes' so do read carefully and consider your responses in this regard.
As well as the questions described above, there are also often some scoring checks built in to look at how consistent you are or whether you had a tendency to opt for the neutral response more often than most.
How do I prepare for personality tests?
Read the information you are given
You will inevitably have seen some form of job description, maybe even a list of key competencies for the role. Use this to think about how closely the requirements match your own personality and preferences. Is the role going to be right for you? If it is asking for someone who makes quick decisions and relies on gut instinct, does this fit with your own natural style? Don't rule yourself out at this stage but think long and hard about what you are willing to compromise for the job.
Know what to expect
The organisation should give you an indication of what to expect of the assessments. Read this thoroughly and take the opportunity to complete any examples that they share with you. Once you know the name of the test or even the test publisher use your internet research skills to find out whatever you can about the questionnaire.
Review the format
Look for information regarding how long it will take you to complete it, what traits does it measure, what is the question format? Other people you know may have taken the questionnaire before so ask them what they thought of it. Was there anything about the questionnaire that made it tricky to fill in? All of these factors will just give you some comfort about completing it. The more you know, the less surprised you will be and therefore the more comfortable you will be.
Understand yourself
Regardless of whether you get the job, personality questionnaires are a really useful way of finding out more about yourself. It is sometimes useful to do some self-analysis prior to the assessment. Look at the competencies and skills that you think are relevant for the role and consider how you perform in relation to them. If this is the first time you have completed a personality questionnaire it can be quite daunting and even difficult to answer the questions. Thinking about your own personality beforehand can be really useful. Consider what your own development needs are and how you have found ways to compensate for them. If you are not a natural planner, how have you worked round this in the past to ensure you deliver everything on time?
Top tips for personality tests
Do …
Complete the practise questions that you are provided with.
Make sure you understand what is expected of you before you start the questionnaire itself.
If there is something that doesn't make sense to you in the instructions ask for clarification.
Answer honestly. There really is no better way to approach these questionnaires. Your responses will be under scrutiny anyway if you get through to the next stage in the process. By trying to portray yourself in a specific way you will inevitably come unstuck. These questionnaires have been in use for many years and the test publishers have built in mechanisms to look for people who are trying to portray a specific personality.
Read the statements fully. You may come across negatively phrased questions that you will need to think about before answering, for example, 'I don't enjoy working closely with other people.' If you enjoy working with others you would disagree with this statement.
Be confident in the choices you make. Erring on the side of caution may make you look a little 'flaky' so try to avoid the 'Neutral' or 'Neither agree nor disagree' option.
Use your gut instinct. Whilst it is important to read the question properly, it is also key to not spend too long thinking about your answer. Your first response is usually the right one!
Try to be consistent. We do not advocate attempting to fudge the system by trying to remember what you put for a previous similar question, but if you spend time upfront thinking about yourself you will be able to answer more consistently anyway.
Check your answer sheet. If you are completing the questionnaire online, the system will do this for you and it is unlikely that you will have missed any questions. However, if you completed it on paper it is worth eyeballing the answer sheet to make sure you haven't missed a question or put two answers for one question.
Ask for feedback whether you get the job or not. Finding out more about yourself will only help you to better prepare for future applications or for the new job.
Don't
Skip over the introduction. You may think it is obvious what you have to do but a small mistake can totally change your results.
Miss a question. Every single question has to be answered. Even if you don't understand it or if you really can't decide what to put it is vital to spend time considering that question and choosing a response.
Over prepare. It is important to find a balance between looking for details about this test and preparing to the extent that you become paralysed by indecision. Many people actually enjoy taking these tests (it's true!).
Try too hard to be consistent. Whilst we have mentioned that there may be checks for consistency built in to the questionnaire this doesn't mean that you have to try and remember how you responded to earlier questions. Doing this will result in you potentially frying your brain! Treat each new question on its own merit and be true to yourself and you will come across as consistent anyway.
Rush through it. Personality questionnaires are not generally timed so make the most of this and don't feel that you have to get to the end in record time as you are more likely to make mistakes if you do this. Worry if you start to feel tired. Whilst some personality questionnaires can be completed in 10 minutes, others take up to an hour.
You may start to feel as though you have already answered a multitude of questions about the same thing but other candidates will feel the same. It's a necessary evil in the longer questionnaires.
Beat yourself up if you don't get the job. Make the most of the experience and do all you can to make sure you get the feedback you need. Use that feedback to consider what roles you may be better suited to.
Personality test example questions
These tests are designed to work out how you might conduct yourself in the workplace, they'll typically ask how much you agree with certain statements, such as:
**"Sometimes you have to shout to make a point properly"
Answer: E Whilst personality tests are looking for your opinion, try and answer with the workplace in mind. Would your new boss want to hire someone who thinks they have to shout to be heard? Very unlikely.
After using the platform for two weeks, I've never felt more prepared for an Aptitude test.
Ethan used Practice Aptitude Tests to improve his situational judgement scores.
Start your success story
How are personality tests scored?
There are no wrong or correct answers in personality tests. After you finish your test, your result will be aligned with the score scale. This scale will show which personality traits apply to you based on your answers. Also, your score may be compared with a normative group to evaluate how deviant your answers are from the baseline ones and if your profile matches the one for an ideal candidate.
What are personality tests used for?
Personality tests are used for assessing a person's profile to identify their dominant character traits. Such analysis allows the employer to evaluate the test-taker's personal qualities and their fitness to a particular position in the company.
What do personality tests involve?
Depending on the type of personality test – such as Mcquaig Word Survey, Predictive Index Test, 16PF Testor Birkman test – it might involve various questions and statements for you to consider but two common types are normative and ipsative. Normative questions will ask you to estimate the degree of your relation to certain statements. (agree, disagree, rather yes/no) Ipsative questions will be presented to you in sets of 2 or more and you'll have to choose the ones you find most applicable.
What do personality tests measure?
Personality tests measure attitude, behavior, social skills, and character traits. Evaluation of these traits gives your employer a chance to estimate how you will fit into the team and how well your profile matches the ideal one.
Where can I practice personality tests?
Practicing is important for showing good results in personality tests. This way you will get a grip on the format of these tests. Also, going through the most popular questions will help save time on figuring out what is required from you and which statement is more relatable to you. Our website provides all the most widely-used personality tests with guides and tips for you to practice.
Which employers use personality tests?
Personality tests give employers an in-depth understanding of the potential worker's profile. This test type allows them to judge the candidate's fitness for the position in a more precise way, including how they will behave in certain situations and conditions.
Try Personality Tests for Free
Free

Personality 01

20 Questions|20 Minutes
Improve your scores with our intelligent learning system
Get instant access 24/7 to real life tests

Track historical test performance with our custom dashboards

Learn from mistakes with our fully worked solutions

Prepare for top employers with our bespoke employer packages

Compare your scores against industry standards

Access all 3 Personality Tests
Improve your hiring chances by 76%
Prepare for your Personality Test
One-time payment. No recurring fees
Personality Package
1 month access
3 Personality Tests
Dashboard performance tracking
Full solutions and explanations
Tips, tricks, guides and resources
Upgrade now
30-Day Money-back guarantee
All Test Packages
12 months access
3 Personality Tests
45 Numerical reasoning tests
45 Verbal reasoning tests
30 Diagrammatic reasoning tests
30 Situational judgement tests
25 Publisher packages e.g. SHL
180 Employer packages e.g. HSBC
+ 11 Extra packages including: Abstract, Inductive, Mechanical, Personality and more
Dashboard performance tracking
Full solutions and explanations
Tips, tricks, guides and resources
Upgrade now
30-Day Money-back guarantee
SSL secure payment