Jaguar Land Rover Assessments
Jaguar and Land Rover are two iconic automotive companies looking for graduate talent.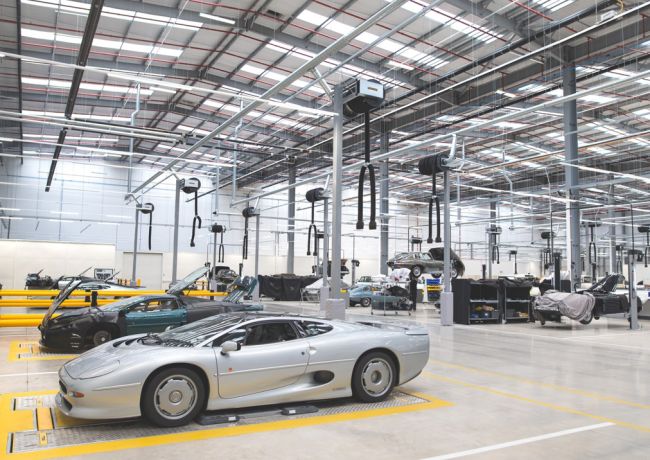 I've practiced hundreds of numerical questions and still have plenty more to try.
Ellen used Practice Aptitude Tests to prepare for her upcoming interview at HSBC.
Start your success story
Jaguar/ Land Rover Verbal Reasoning Test
The Jaguar/ Land Rover Verbal Reasoning Test comprises of a series paragraphs which you will be required to read and a set of questions matching the information provided in paragraphs. Your answer options will be True, False or Cannot Tell.
Jaguar/ Land Rover Numerical Reasoning Test
The multiple choice Jaguar/ Land Rover Numerical Test assesses your ability to evaluate, analyze, and interpret numerical information that will be provided to you in charts, graphs, and tables. You will have limited time to find a correct answer, so all the calculations like percentages, ratios, and basic arithmetic should be executed quickly and accurately.
Jaguar/ Land Rover Diagrammatic/ Logical Reasoning Tests
These tests will assess your sequence and pattern identification skills, logical thinking and ability to approach a problem and how good you are at solving it. But be careful - it's easier said than done. You have a limited time to do it - a minute or less per question. The difficulty of questions is also likely to increase gradually. Therefore, good timing is vital.
Jaguar/ Land Rover Assessment Centre
If everything went well you would be invited to one of the Jaguar/ Land Rover headquarters to attend the Assessment Centre. On that day you will be challenged with a mix of group and individual exercises.
Technical and Behavioural Interviews
These interviews might take up to 45 minutes in total. It's a standard one-to-one interview during which you will need to talk about your past achievements and future plans. A good knowledge of the company Behavioural Framework and a visible interest in learning new things should earn you a few points. Technical parts of Jaguar/ Land Rover Interview include questions directly relating the job position and industry you are applying for.
In-Tray Exercise
One of the possible scenarios could be a situation when you need to plunge into a managerial role, during which you receive a bunch of emails that have to be responded in accordance with the business strategy the Jaguar/ Land Rover company is executing.
Group Exercise
These exercises will vary, but the general skills that the assessors are looking for is a good balance between teamwork and leadership skills. You might want everyone in the room to see your great leadership skills, but approach the group exercise rather as a test of your collaborative and teamwork abilities than a show of a directorship. One of the most probable ways of verifying these skills is through a group discussion on a divisive topic or a collaboration on a draft of a project.
Presentation
You will be given a topic and some time to prepare during the assessment centre day. The presentation usually is a 10 minute presentation followed by series of questions. If you don't feel confident giving speeches, it is probably wise to practice your presentation skills beforehand. You can check the Assessment Centre Guide, for useful tips on how to prepare.
Prepare for your Jaguar Land Rover Assessment
One time payment. No recurring fees
Single Package
1 month access
1 test package of your choice
Dashboard performance tracking
Full solutions and explanations
Tips, tricks, guides and resources
All Packages
6 months access
60 Numerical reasoning tests
60 Verbal reasoning tests
30 Diagrammatic reasoning tests
30 Situational judgement tests
25 publisher packages e.g. SHL
180 employer packages e.g. HSBC
+ 11 extra packages including: Abstract, Inductive, Mechanical, Personality and more
Dashboard performance tracking
Full solutions and explanations
Tips, tricks, guides and resources
Upgrade now
30-Day Money-back guarantee
SSL secure payment