Cancer Research UK Assessments
Join the fight to beat cancer sooner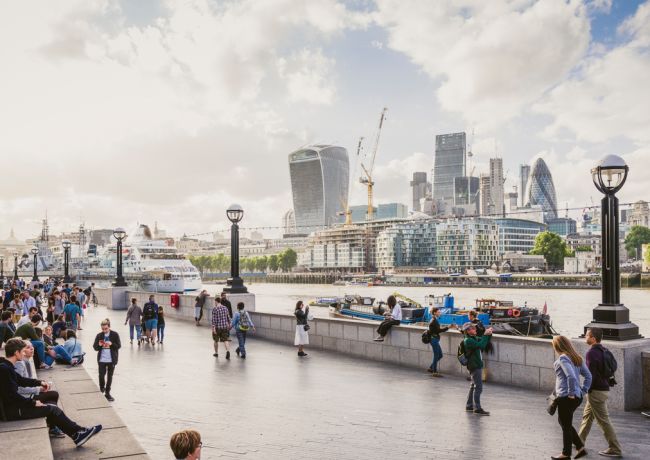 I learnt exactly where I needed more practice and could focus on improving those areas.
Lora used Practice Aptitude Tests to keep track of her practice and progress.
Start your success story
Cancer Research Psychometric Tests and Assessment Final Stage
This will be a second part of the Assessment Day, exclusive for the top candidates. Assessment Final Stage will involve a series of the following complementary individual exercises :
Cancer Research Presentation
This stage could take two forms. You might be given a topic to research and prepare your presentation beforehand, or you will be supplied with materials during the actual assessment centre and have limited time to prepare. Anyhow, it is important that you practice your presentation skills. If you are not a born speaker and feel like you could use a little bit more advice, you can check the Assessment Centre Guide, for more useful tips.
Cancer Research Psychometric Tests
Psychometric tests are a key component of Cancer Research Application Process. Depending on the Graduate Program route the candidates are taking, they might be required to sit Numerical Reasoning Tests, Verbal Reasoning Test, Diagrammatic/ Logical Reasoning Test.
Cancer Research Numerical Reasoning Tests
The multiple - choice Cancer Research Numerical Test assesses your ability to evaluate, analyze, and interpret numerical information that will be provided to you in charts, graphs, and tables. You will have limited time to find a correct answer, so all the calculations like percentages, ratios, and basic arithmetic should be executed quickly and accurately.
Cancer Research Verbal Reasoning Tests
Cancer Research Verbal Reasoning Test comprises a series of paragraphs which you will be required to read and a set of questions matching the information provided in paragraphs. Your answer options will be True, False or Cannot Tell.
Cancer Research Diagrammatic/ Logical Reasoning Tests
The diagrammatic and logical reasoning tests will assess your sequence and pattern identification skills, logical thinking and ability to approach a problem and how good you are at solving it. But be careful - it's easier said than done. You have a limited time to do it - a minute or less per question. The difficulty of questions is also likely to increase gradually. Therefore, good timing is vital.
Cancer Research Group Exercise
These exercises will vary, but the general skills that the assessors are looking for is a good balance between teamwork and leadership skills. You might want everyone in the room to see your great leadership skills, but approach the group exercise rather as a test of your collaborative and teamwork abilities than a show of a directorship. The most common way of verifying these skills is through a group discussion on a divisive topic of or a scenario of hypothetical difficulties the company is facing.
Cancer Research Assessment Centre
If you managed to give all the right answers in your Telephone/ Skype Interview you will be asked to attend an assessment centre day, which is going to be a full day.
Prepare for your Cancer Research UK Assessment
One-time payment. No recurring fees
Single Package
1 month access
1 test package of your choice
Dashboard performance tracking
Full solutions and explanations
Tips, tricks, guides and resources
All Packages
6 months access
60 Numerical reasoning tests
60 Verbal reasoning tests
30 Diagrammatic reasoning tests
30 Situational judgement tests
25 Publisher packages e.g. SHL
180 Employer packages e.g. HSBC
+ 11 Extra packages including: Abstract, Inductive, Mechanical, Personality and more
Dashboard performance tracking
Full solutions and explanations
Tips, tricks, guides and resources
Upgrade now
30-Day Money-back guarantee
SSL secure payment