SHL Style Verbal Reasoning Tests
SHL's verbal tests are used by many employers as part of their recruitment process. The tests allow the employer to assess a candidate's aptitude for comprehension, understanding and evaluation of written passages, and compare that score to those of other applicants.
Prepare yourself for leading employers
Free example SHL style verbal questions
We recommend you start with our free SHL style verbal practice tests and questions. Each example practice question includes one passage and then multiple questions relating to that same passage.
Answers and explanations follow beneath the questions.
Verbal critical reasoning
Statement: The passage suggests that it is safer to spread your savings across a range of different investments.
A) True
B) False
C) Cannot say
Reading comprehension
If more tourists come to this country, it will mean:
A) Fewer jobs in some restaurants
B) Fewer people wanting fast food
C) More jobs in many hotels
D) The government doesn't worry about job creation
Word analogy
Which of the following would best replace the word 'outstanding' in sentence 3?
A) Remaining
B) Superb
C) Multiple
D) Supportive
Answers
Verbal critical reasoning: True – the third sentence explains that the very rich have been diversifying their portfolios to reduce the risk of sudden changes in share prices.
Reading comprehension: The second paragraph talks about the fact that if more tourists are encouraged to come to this country it will translate into more business for hotels and this will result in more jobs ('Just think of the new jobs this will generate!'). This makes C) the only correct response.
Word analogy: The use of the word 'outstanding' suggests that customer service has to be really great. Option B – superb – is the best word to replace outstanding in this case.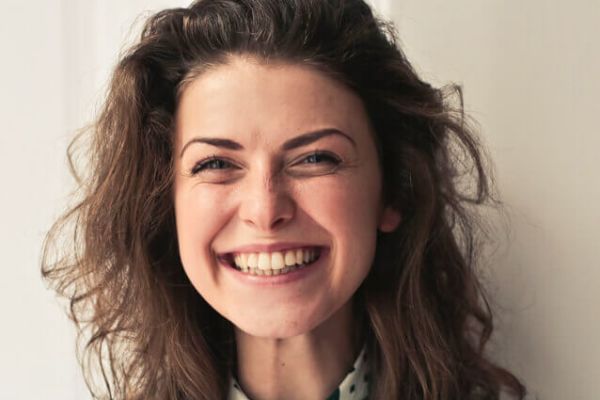 I learnt exactly where I needed more practice and could focus on improving those areas.
Lora used Practice Aptitude Tests to keep track of her practice and progress.
Start your success story
SHL Style Verbal Reasoning Tests FAQs
Are SHL verbal tests difficult?
SHL verbal tests are not difficult once you are familiar with the format, and are confident assessing whether the question bears any relation or relevance to the contents of the passage of text. SHL verbal tests are pitched at an appropriate level for the job applied for – a graduate role will be harder than an apprentice level role, for example.
How are SHL verbal tests scored?
SHL verbal tests are scored by awarding one mark per correct answer. There is no pass mark as such, as it will depend on the scores of the other candidates also interviewing for the same role. Candidates should aim to be in the top 20% of scores to succeed, which at a graduate assessment centre is likely to mean scoring 27 or higher out of 30.
How long is an SHL verbal test?
An SHL verbal test will take between 17 and 19 minutes to complete and you will need to answer 30 questions.
What if English isn't my first language?
If English is your second language, you will find an SHL verbal test harder. You will need to practice more, concentrating as much effort on practising reading different publications about different subjects, as much as you practice set format tests.
How can I improve my verbal reasoning?
We recommend finding as many practice questions and answers as you can, and familiarising yourself as much as possible with different written passages and styles of questions. Once you have a good idea of what to expect and how to answer the types of questions posed, you will be able to practice answering the questions faster.
SHL Style Verbal Reasoning Tests Tips
1

Practice

This is always our number one tip, as we know that candidates who have spent time preparing and practising – and are familiar with the style and format of the SHL verbal test – will perform better than those who don't.
2

Keep an eye on the time

When you take the test, it's no good getting all the answers right if you don't finish the test, as you will automatically get no score for the answers you don't complete. Make sure that you keep practising to a timer, and that when you sit the test, you keep to the time you've allocated per question (just over 30 seconds per question).
3

Read

Read widely and about subjects outside of your area of interest, so that you are used to reading unfamiliar text. Turn reading into more practice by identifying themes and concepts; try explaining what you have read to someone else.
4

Understand where you go wrong

When assessing the answers to your practice tests, try to understand whether your issue is in inaccurately reading the passage or question (e.g. skim reading), making assumptions or perhaps introducing additional knowledge. Take time to eliminate each of these errors.
5

Be prepared

Make sure you know where you are taking the test and that your brain is in the right state. Sounds obvious, but ensure you've had sleep and are not thirsty, as both of these can affect your ability to read and think under pressure.
Verbal Reasoning Video Tutorials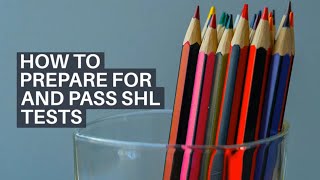 SHL Tests: A Guide
5 mins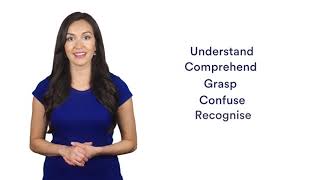 English Language
2 mins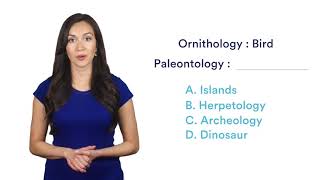 Analogies
2 mins
Try SHL Style Verbal Reasoning Tests for Free
Free

Verbal Reasoning 01

20 Questions|20 Minutes
Improve your scores with our intelligent learning system
Get instant access 24/7 to real life tests

Track historical test performance with our custom dashboards

Learn from mistakes with our fully worked solutions

Prepare for top employers with our bespoke employer packages

Compare your scores against industry standards

Access all 30 Verbal Reasoning Tests
Improve your hiring chances by 76%
Prepare for your Verbal Reasoning Test
Immediate access. Cancel anytime.
Pro
30 Numerical reasoning tests

30 Verbal reasoning tests

30 Diagrammatic reasoning tests

30 Situational judgement tests

34 Publisher packages e.g. Watson Glaser

252 Employer packages e.g. HSBC

29 Extra packages e.g Mechanical

Dashboard performance tracking

Full solutions and explanations

Tips, tricks, guides and resources
Basic
Access to free tests

Basic performance tracking

Solutions & explanations

Tips and resources
Reviews of our Verbal Reasoning tests
What our customers say about our Verbal Reasoning tests
United Kingdom

June 30, 2023

Difficult; but better to have hard practice questions so that the real assessments aren't as daunting.

The objective is to measure ones speed and accuracy while handling a task. Its crucial to pay attention to details.

United Kingdom

June 28, 2023

Comprehension on inference skills

I enjoyed the need to read between the lines for answers; it means that you need a much deeper understanding of the text in order to answer, and can't just skim it in order to be finished quickly

United Kingdom

June 23, 2023

I enjoyed the questions and that there was few explicit answers however the changing topic and reading source made it difficult.

it was complicated at first, especially to understand the text and relate it to the questions but it got easier throughout

Philippines

June 11, 2023

It provided comprehensive and realistic experiences for practicing verbal reasoning.

South Africa

June 08, 2023

The test requires a person to read fast and comprehend the information in a short period of time.

Not enough time to answer the questions

I'm not a strong reader and I couldn't read fast enough within the 1 minute time frame to do each question.

Inferences are used a lot

Based on the test and the text that you need to read, it is required that you read "between the lines" and find inferences within a lot of information that is not specifically said.

Challenging and Interesting at the same time

This was my first such a type of test, I felt the test to be thought provoking and challenging at the same time.