Clerical Aptitude Tests
Clerical aptitude tests evaluate the skill level of candidates applying for clerical or administrative jobs. The skills assessed within these tests include verbal reasoning, numerical reasoning, error checking, data filing and document management skills.
Prepare yourself for leading employers
Typical format & structure of clerical tests
Clerical aptitude tests incorporate numerous test types, since clerical jobs encompass a wide range of tasks and therefore require a number of different proficiency sections.
A typical test is 30–35 minutes long and is separated into short sections, usually around 2–3 minutes for each. Sections like verbal reasoning skills and data filing can be longer (perhaps 5–7 minutes).
Some employers prefer to use swift tests, which generally take fewer than 30 minutes to complete. As such, try to find out ahead of time the type of test you'll be given.
SHL provides a clerical aptitude test known as the Personnel Test Battery, which sounds much worse than it really is. There are 12 tests in this category that assess the main skills needed in clerical and administrative work:
Processing basic work correspondence
Understanding written information
Basic reasoning skills
Straightforward calculation
Proofreading
Data checking
Handling multiple sources of information and filing them correctly
PTBs are around 18 minutes long, which means that they don't take up too much time, but the time restriction can difficult.
Generally, a combined score of 70% is the pass level for employers, though it can vary.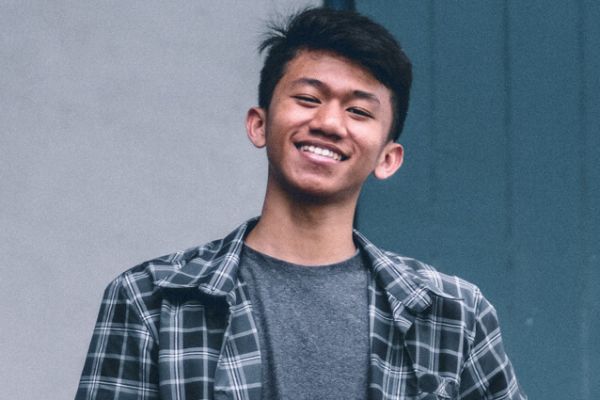 Within two hours of practice I have improved my score from 50% correct to 88%.
Joseph used Practice Aptitude Tests to improve his numerical reasoning scores.
Start your success story
Clerical Aptitude Tests Tips
1

Read the questions thoroughly

Don't let yourself be caught out by the wording or skip over an important step. You might feel pressured by the time restriction to rush, but being accurate and thorough is more important.
2

Strategise

Through practice, you should be able to understand the test structure and where your strengths and weaknesses lie in taking it. Gather all the information you can in order to improve your performance – which questions do you answer the fastest? Which ones take you more time? Where do you tend to make mistakes? Make a mental plan of action so you can work through the questions most efficiently for you.
3

Stay disciplined

Don't let the stress get to you on the day and throw off the work you've done to prepare. Once you have your strategy worked out, stick to it. You understand how you work, so the way to do your best is to stay disciplined and trust your technique.
4

Double-check your answers

When practicing, try to build in time to go through your answers at the end of the test. This can provide a crucial opportunity to spot any errors and make sure you've answered all the questions. Since many aspects of clerical aptitude tests are based on comprehension and analysing data, coming back to questions can give you the time you need to process and come to the right answer.
5

Take the test with confidence

Any test can be a stressful event, but being confident in your skills and abilities can really impact on your performance. Trust your knowledge and attempt all the questions – even ones that initially seem most difficult. The best way to build confidence in your test-taking abilities is to practice, so the more you can do, the better you'll feel.
Clerical Aptitude Video Tutorials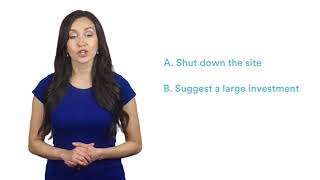 Internal Website
1 min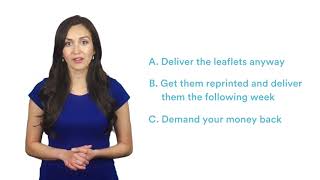 Leaflet Drop
1 min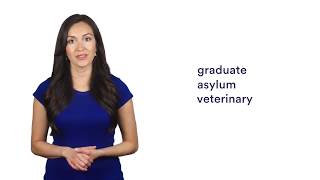 Find The New Word
2 mins
Try Clerical Aptitude Tests for Free
Free

Clerical Aptitude 01

20 Questions|20 Minutes
Improve your scores with our intelligent learning system
Get instant access 24/7 to real life tests

Track historical test performance with our custom dashboards

Learn from mistakes with our fully worked solutions

Prepare for top employers with our bespoke employer packages

Compare your scores against industry standards

Access all 24 Clerical Aptitude Tests
Improve your hiring chances by 76%
Prepare for your Clerical Aptitude Test
Immediate access. Cancel anytime.
Pro
30 Numerical reasoning tests

30 Verbal reasoning tests

30 Diagrammatic reasoning tests

30 Situational judgement tests

34 Publisher packages e.g. Watson Glaser

252 Employer packages e.g. HSBC

29 Extra packages e.g Mechanical

Dashboard performance tracking

Full solutions and explanations

Tips, tricks, guides and resources
Basic
Access to free tests

Basic performance tracking

Solutions & explanations

Tips and resources
Reviews of our Clerical Aptitude tests
What our customers say about our Clerical Aptitude tests
Philippines

April 26, 2023

Good reading comprehension questions

The things that I like in the test is that I can practice my reading comprehension in just 15 minutes.

United States of America

September 16, 2022

I like being able to practice test!

I like that I am able to practice taking clerical tests, and I enjoy the fact that it is timed so I can really try my best to focus!

My aptitude in the clerical field and whether I'm well versed with its requirements.

The test was easy to comprehend and I was able to complete it smoothly. The questions were direct and I didn't face much difficulty as I had initially thought I would.

Patience and quick-thinking are the most important qualities of a clerk

It was a very interesting test incorporating clerical works of wide-ranging fields. While providing knowledge of ways to deal with customers, it also provided knowledge on how we as customers are being lured into buying things by the tactics used in marketing.

I like the test as it ensures I use my critical thinking ability to answer some questions and also the questions apply to my daily life.

South Africa

March 16, 2022

It is not that difficult – however, when one is tested on a timer, it takes longer to complete the test. Overall, it's a great test practice.

I like that it was challenging to reason logically from the passage to get the answers. Great.

Northern Mariana Islands

February 23, 2022

First assessment trial test

As it's my first time, I don't have any idea. It's just very informative as it explains the answers.

United States of America

February 14, 2022

Not what I expected for a clerical aptitude test. I would think the test includes less reading comprehension and more computer navigation skills assessment.

United States of America

February 01, 2022

I really liked this test. I couldn't rush through it. I had to go back and reference the original story for every question. Not too time consuming either. Good prompts used throughout. This is a good sample test for anyone interested in practicing for a clerical exam.