Error Checking Tests
Error checking tests assess a candidate's ability to identify errors in data sets and assess the correctness of information. They are also known as data checking tests. Candidates are required to complete error checking tests under timed test conditions.
Prepare yourself for leading employers
Free example error checking questions
It might be helpful to look at a couple of examples of error checking questions. These will show you what to expect and give you a sense of what's required to pass. Answers are given below the questions.
Question 1
Which of the five options matches the number on the left?
Question 2
Which of the five options matches the email address on the left?
The answers are A) in both cases.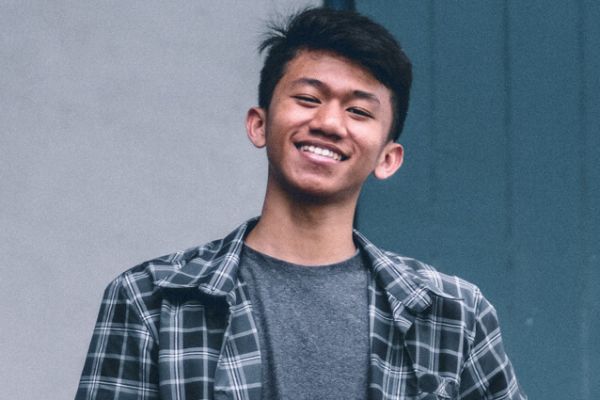 Within two hours of practice I have improved my score from 50% correct to 88%.
Joseph used Practice Aptitude Tests to improve his numerical reasoning scores.
Start your success story
Error Checking Tests FAQs
How are error checking tests scored?
You will have to identify deviations in a series of data sets to pass the test. The amount of correctly identified inaccuracies in the allotted time will form your score.
What are error checking tests used for?
Error checking tests are used to evaluate how well and fast you can find flaws in data sets, your attention to detail and thoroughness when analysing information. These data sets may consist of code or alpha-numeric blocks.
What do error checking tests involve?
Error checking tests involve so-called 'strings' of data that might have flaws in them. Test-takers will have to quickly identify whether these data sets are the same or not. Promptness is a crucial part of these tests and will have as much weight on your score as the number of correctly identified deviations.
What do error checking tests measure?
Error checking tests assess how well a person can find deviations in certain data sets. The questions themselves aren't typically hard, but there will likely be a large number of questions in a short time period. That is why your ability to work under pressure will be critical to passing the test.
Where can I practice error checking tests?
Error checking tests require a sharp eye. The best way to train this skill is through consistent practice. You can find practice tests of varying difficulty on our website, alongside tips and guides. They are designed to help you master error checking in exam-like conditions.
Where will I take my error checking test?
Usually, you will take the test online. The recruiter will give you a link to access the test and a certain number of days to complete the test. Sometimes an employer will invite a larger number of candidates to take the test in an assessment centre.
Error Checking Tests Tips
1

Practice tests are paramount

There is nothing better than practicing error checking test questions to prepare for the assessment. Ideally, the questions you practice should be composed by chartered occupational psychologists, like the ones on this website.
2

Practice under exam conditions

When practising, create a quiet environment. Sit at a desk with paper for working things out, and keep a timer close to you. Psychometric tests can be stressful — simulating exam conditions during practice will make you calmer during the real assessment, and better able to perform under the time pressure.
3

Make a revision timetable

Plan your practice and stick to your timetable. Map out how many days you have before your real assessment and organise your time accordingly. Although graduate employers will often give you a time window in which to complete your test, it's worth knowing that they may also recruit on a first-come-first-served basis. So, while it's important not to rush into sitting your psychometric test before you are ready, it's best not to drag out your application process either.
4

Review the questions you get incorrect

After completing an error checking practice test, make sure you spend sufficient time reviewing the questions you did not get right. You will learn a lot about your weaknesses and if you have a time/skill issue.
5

Read the instructions carefully

Take your time to read all the instructions first. These will give you valuable information, such as the time frame you're working to. And if you get stuck on one particular part, remember that easier questions may follow: it's better to skip the ones you don't know, as you might have extra time to go over them again.
6

Don't panic

If you have spent sufficient time practising questions under timed exam conditions, this should relieve a lot of the anxiety you could experience. Also, make sure to get a good night's sleep before your real assessment, and always keep a bottle of water with you to keep you hydrated.
7

Don't ask for someone else's help

Employers often retest candidates at assessment centres, which means if you weren't the one taking the first test, they will find out. It's also likely they will notice a lack of the skills they're expecting of you if you actually get the job. There is no point cheating.
8

Timing is key to success

As mentioned before, the most challenging aspect of error checking tests is asking the candidates to complete them under strict time constraints. Test publishers typically allow candidates between 15 and 30 seconds to answer each question. It's important to get used to this time frame before taking the assessment.
9

Complete the test publisher practice questions

After reading the instructions you will be presented with some example questions prior to your real assessment starting. These practice questions are typically not timed, so take your time reviewing the format of the test. Take note of where the timer is on the screen, what format the questions are in and where the possible solutions are displayed on the screen.
10

Take time off

If you're taking anything from these tips, it should be practice as much as you can. However, make sure to take some time off after you've done the work. You don't want to take the assessment with a headache from practising too much — once you're confident in your skills, you should take at least a whole day off beforehand.
Try Error Checking Tests for Free
Free

Error Checking 01

20 Questions|20 Minutes
Improve your scores with our intelligent learning system
Get instant access 24/7 to real life tests

Track historical test performance with our custom dashboards

Learn from mistakes with our fully worked solutions

Prepare for top employers with our bespoke employer packages

Compare your scores against industry standards

Access all 8 Error Checking Tests
Improve your hiring chances by 76%
Prepare for your Error Checking Test
Immediate access. Cancel anytime.
Pro
30 Numerical reasoning tests

30 Verbal reasoning tests

30 Diagrammatic reasoning tests

30 Situational judgement tests

34 Publisher packages e.g. Watson Glaser

251 Employer packages e.g. HSBC

29 Extra packages e.g Mechanical

Dashboard performance tracking

Full solutions and explanations

Tips, tricks, guides and resources
Basic
Access to free tests

Basic performance tracking

Solutions & explanations

Tips and resources
Reviews of our Error Checking tests
What our customers say about our Error Checking tests
Smooth transition between questions. Although, there was a little delay when showing the new questions.

I had to be fast while being keen on selecting the exact answer. Most of the answers were almost similar but slightly different

Philippines

October 08, 2021

It's actually fun and quite challenging because of the timer. Nevertheless, I absolutely love this test.

United Arab Emirates

September 17, 2021

I liked it because it was straightforward and easy to understand. I disliked that I couldn't select the answer by clicking on the table with the option. Scrolling down to choose a choice below was quite tedious.

I have never taken a test like this but it is interesting to see how I form words to match them up and then quickly go over it to ensure I am correct.

The test was really helpful, though the small writing was difficult at some points. Having the test timed made it a lot more challenging.

Anyone taking this test must not have any eye problem, as the texts resemble one another. But all in all, it is good practice for anyone planning to be interviewed in this regard.

United Kingdom

July 13, 2021

Good practice but needs to be less time

The practice was good and suitable for the test I need to take. However, in the real thing I will only have between 5 and 9 seconds to answer each question where as here I had plenty of time.

United States of America

July 11, 2021

Ability to spot errors quickly

It is random letters and doesn't test spelling or grammar. It helps you seek patterns quickly and accurately.

It's a good test, maybe lacking some variety in questions

Maybe it was a bit too uniform and it would have been better if the questions had been more varied in type.