Financial Reasoning Tests
Financial reasoning tests are incredibly similar to numerical reasoning tests, in that they will present financial information to you via graphs, tables and texts.
Prepare yourself for leading employers
Financial reasoning example questions
Q) You are buying an industrial printer for a specific job that requires you to print five hundred thousand units. You have narrowed your choices down to 3 models, all of which can be installed with enough ink to print X number of units. The aim is to buy a printer whilst keeping company spending to a minimum, which model should you buy?
Answer: A Remember to relate your numeracy to what the question is asking. In this example you need to work out how many times you will need to fill the printer with ink to print enough units ( 500,000 / 120,000 = 4.17) but you can't replace ink 4.17 times, so you must round up to 5. Printer A requires 5 loads of ink to complete the job and given that the printer comes preinstalled with the first load we know it will require 4 replacements.
A 500,000 / 120,000 = 4.17 (round up) 5, £13,000 + (£2,000 x 4) = £21,000 B 500,000 / 80,000 = 6.25 (round up) 7, £9,750 + (£2,000 x 6) = £21,750 C 500,000 / 180,000 = 2.7 (round up) 3, £15,000 + (£3,500 x 2) = £22,000
Q) In order to stay competitive a selection of fashion retailers all changed the price of a particular product on sale. If we assume that the product is the same in each store and that before any changes were made the product was being sold at the same price at each store, which fashion retailer experienced the highest increase in revenue?
Answer: C As we aren't provided with a retail price before the change, we have to use an example figure that we create. Let the starting price for the product be £1: Calculate new retail price for each retailer: £1 x 1.1 = £1.1, £1 x 1.15 = £1.15, £1 x 0.95 = £0.95 Calculate market share value before change, assuming total market share is 100: £8, £10, £2 Calculate market share value after change, assuming total market share is 100: £1.1 x 12 = £13.2, £1.15 x 15 = £17.25, £0.95 x 10 = £9.5 Calculate the difference in market share value before and after change: £13.2 - £8 = £5.2, £17.25 - £10 = £7.25, £9.5 - 2 = £7.5 The largest increase is £7.5 meaning retailer C saw the highest increase in revenue
Within two hours of practice I have improved my score from 50% correct to 88%
Joseph used Practice Aptitude Tests to improve his numerical reasoning scores.
Start your success story
Financial Reasoning Tests Tips
1

Prepare your own toolkit

Whether you need to sharpen your maths skills or learn everything from scratch, taking some mock tests will help. It might not make you a brilliant mathematician but will definitely improve your performance. Practice will also save you sleepless nights before the real assessment day by improving accuracy, speed and confidence. And you will need a good night's sleep.
2

Watch your timing

Don't get stuck on one question. Work out roughly how much time you have per question before you start each test (think of it as a good warm-up) and try to stick to those timings. If it feels tough, keep going anyway and remember the easiest questions might be to come.
3

Practice in exam conditions

When you practice for your assessment, try to do so in the same conditions in which you will be sitting your real financial reasoning test. Try quiet surrounding with a minimal distraction at a table. This will not only keep you more focused but also make silence less daunting while sitting your real assessment.
4

Ask the expert

Look at our explanations to see how we've come up with the solutions. Understanding the thought process, how the question is broken down and the steps involved is an excellent way to simplify difficult questions.
5

Carry out post mortems

Sure, financial reasoning tests won't kill you, but you should assess which areas you're getting wrong. That way you can focus on practicing them which will improve your performance on the tests as a whole.
6

Prepare your own toolkit

Pressing the old and trusted buttons of your own calculator is easier than staring at the limitless functions of a scientific calculator your friend lent you. We also suggest you have a pen and plenty of rough paper for workings.
7

Answer the question

It might be obvious but the fact that we mention it means it is not. At least not always. Although there is only one correct answer, there may be decoys that could trick you. Stay calm and focused and be careful with your numbers.
8

Do your research

Find out from your employer what type of psychometric assessments they are going to want you to sit. If you're not sure simply ask them! Each job is different so the assessments will vary but as a starting point visit our top employers.
9

Don't be complacent

There are sometimes 100+ applicants per place for the most sought after roles. Your competition will be prepared so make sure you are too. The more you practice, the better prepared you'll be.
Numerical Reasoning Video Tutorials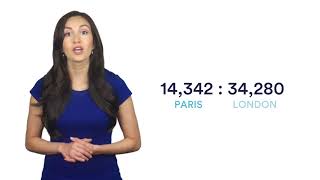 Simplified Ratios
2 min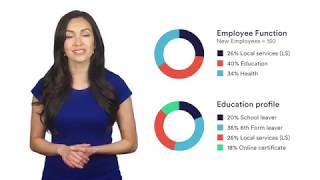 Data Interpretation
2 mins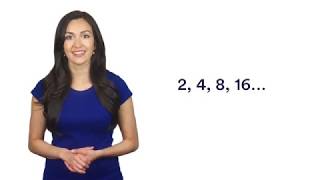 Number Series
3 mins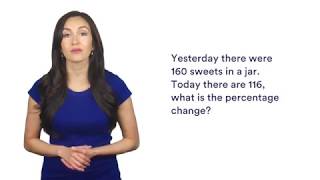 Percentage Change
2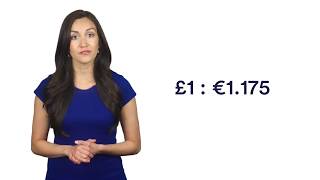 Currency Conversion
2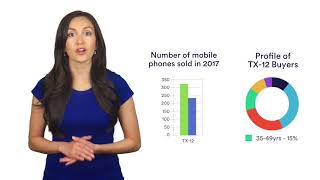 Graph Interpretation
2
Practice financial reasoning tests
There's a reason they say practice makes perfect. That phrase holds true when it comes to financial reasoning tests. In fact, practice is perhaps even more important if you're pretty new to these tests.
But don't worry, we have all the tools you need to get started. Begin by trying some financial reasoning questions, viewing the explanations and seeing your scores improve.
Get full access to our testing platform
One time payment. No recurring fees
Single Package
1 month access
1 test package of your choice
Dashboard performance tracking
Full solutions and explanations
Tips, tricks, guides and resources
Upgrade now
30-Day Money-back guarantee
Pro – Full Access
6 months access
60 Numerical reasoning tests
60 Verbal reasoning tests
30 Diagrammatic reasoning tests
30 Situational judgement tests
Dashboard performance tracking
Full solutions and explanations
Tips, tricks, guides and resources
Upgrade now
30-Day Money-back guarantee