SHL Style Logical Reasoning Tests
SHL's logical reasoning test is a popular test used by employers and recruiters around the world. In SHL logical reasoning assessment, candidates can demonstrate to employers that they can think critically and strategically, using unfamiliar information to solve problems.
Prepare yourself for leading employers
Types of questions on an SHL logical reasoning test
As there are two different types of SHL logical reasoning tests, knowing which one you are taking will help you to prepare effectively. Below are some details about the types of questions on each.
SHL Deductive Reasoning
There are two versions of the SHL Deductive Reasoning assessment - an interactive version and a non-interactive version. Known as the Verify G+ Deductive Reasoning test, the interactive test has 12 questions to be answered in 18 minutes, and you will be required to click, drag, and drop to answer them.
In the non-interactive assessment, the questions are presented with multiple choice answers and you will need to answer 18 questions in 20 minutes.
There is a CEB version of this assessment, but it is not widely used. With the same structure as the non-interactive assessment, the CEB test looks and feels more outdated.
There are three types of written questions in the deductive reasoning test:
Identify the Assumption - the candidate is presented with a paragraph, and using the specific details that are provided, needs to identify the assumption that underlies the argument.
Identify the Conclusion - Following a paragraph, the candidate needs to identify which statement must (or cannot) be true.
Use Information to Answer - From the provided data in a paragraph or table, answer the provided questions.
SHL Inductive Reasoning
The inductive reasoning test is again available as an interactive or non-interactive assessment. In both, the questions are presented as a series of images, figures, or shapes that are in some kind of sequence. Each sequence has a missing item.
To answer the question, the candidate must find the pattern or rule that governs the sequence and then apply it to choose the right answer from the multiple choice options provided.
In the interactive version, you will need to answer 15 questions in 18 minutes.
In the non-interactive version, 18 questions need to be answered in 24 minutes.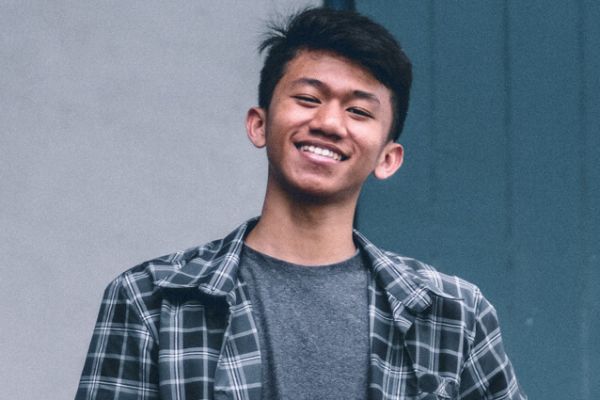 Within two hours of practice I have improved my score from 50% correct to 88%.
Joseph used Practice Aptitude Tests to improve his numerical reasoning scores.
Start your success story
SHL Style Logical Reasoning Tests FAQs
Can I cheat on an SHL logical reasoning test?
Like other aptitude tests that are taken remotely, you can cheat on the SHL logical reasoning tests, by getting someone else to take the assessment for example. However, cheating like this is not recommended, not only because the test is designed to ensure that you are suitable for the role, but also because if you get found out you could risk your future career.
Are SHL logical reasoning tests difficult?
SHL logical reasoning tests are not difficult if you take the time to practice - the difficulty of the tests comes from the structure and way of answering rather than the content. For most people, the most challenging part of the assessment is the short time limit - there is not much time to think about each question.
How long do SHL logical reasoning test results take?
SHL logical reasoning tests do not take long - tests take between 18 minutes and 24 minutes, depending on the one that you are facing. To be successful, you will need to be able to answer the questions quickly and efficiently.
How can I improve my logical reasoning?
Logical reasoning is an aptitude, but with practice, you can improve your skills. Practising logical thinking using things like word searches or crosswords and sudoku puzzles is an excellent way to improve these skills, and 'brain training' apps and games are also good - and fun too.
SHL Style Logical Reasoning Tests Tips
1

Practice

There is nothing better than practice to improve your logical reasoning skills. Practice will help you understand what types of questions you will face, and how quickly you will need to answer to make sure that you get through the test quickly.

During your practice, working under exam conditions will make it more relevant.

Use your results to find out where any weak spots might be, and use this to work out what you need to revise to get a better score.
2

Learn from your mistakes

Logical reasoning is not always the easiest skill to manage, and learning from your mistakes is essential when you are working on getting better.

The best thing you can do is make mistakes in your practice so that you avoid making those mistakes in the real thing.
3

Manage your time

Time management is really important in the SHL logical reasoning tests. You do not have much time to answer the questions, so taking too long in choosing one answer might mean you don't have enough time to answer an easier question later in the assessment,

Practising with a timer and ensuring that you work hard on getting all the questions answered in the given time is essential to success.
4

Don't make assumptions

All the information you need to answer the questions is provided - making assumptions can damage your chances of success.

If you are not completely sure of an answer, one of the worst things that you can do is make an assumption - use the information that is there, and reread it if necessary.
Try SHL Style Logical Reasoning Tests for Free
Free

Logical Reasoning 01

20 Questions|20 Minutes
Improve your scores with our intelligent learning system
Get instant access 24/7 to real life tests

Track historical test performance with our custom dashboards

Learn from mistakes with our fully worked solutions

Prepare for top employers with our bespoke employer packages

Compare your scores against industry standards

Access all 10 Logical Reasoning Tests
Improve your hiring chances by 76%
Prepare for your Logical Reasoning Test
Immediate access. Cancel anytime.
Pro
30 Numerical reasoning tests

30 Verbal reasoning tests

30 Diagrammatic reasoning tests

30 Situational judgement tests

34 Publisher packages e.g. Watson Glaser

251 Employer packages e.g. HSBC

29 Extra packages e.g Mechanical

Dashboard performance tracking

Full solutions and explanations

Tips, tricks, guides and resources
Basic
Access to free tests

Basic performance tracking

Solutions & explanations

Tips and resources
Reviews of our Logical Reasoning tests
What our customers say about our Logical Reasoning tests
Would be nice to have more questions within this timeframe to challenge you more.

Nice logical reasoning test

This was a wonderful test - a great effort in building such a useful practice package.

I liked how they looked complicated but once you sit down and think, they are not that difficult after all, thank you for creating this test.

I think the structure of the test was much easier than other providers like Mensa for example. The fact you seem to have a certain pattern is easier to follow here

South Africa

April 10, 2023

Challenged my mind finding pattern sequences

I liked the fact that initially the question seemed difficult which challenged my mind and I had to take a few minutes to solve the question.

Philippines

April 06, 2023

I found it hard since I'm a first timer.

I like this test because it helps me exercise my brain which I find helpful because my entrance exam is coming up soon.

I liked that there is a practice test which gives you an introduction - so you know what the test is like without the worry of the time limit.

United States of America

March 15, 2023

I'm doing this in order to prepare for highschool and so far, this has been really helpful! It provides a perfect simulation of what kind of questions will be there and how much time we get.

New Zealand

March 14, 2023

To go quickly, then double check

It moved from page to page quickly, and the timer was at the top. Also, the questions and answers were easy to see.

Germany

February 27, 2023

First few examples are very easy.

Easily enough time. One can complete this test quite fast and it is not very hard. In particular the first 4 examples are very similar.