Step 1: Determine the closest factor you can multiply to the denominator to end up with a power of 10
The first thing you must do is express the fraction as the quotient when we divide the numerator by the denominator.
Given a/b : find a factor to multiply to b so you end up with 10, 100, 1000 or any powers of 10.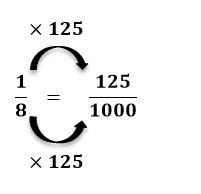 Step 2: Multiply that factor to both numerator and denominator
Multiply factor to both a and b.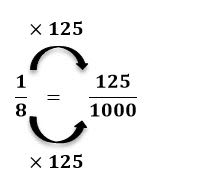 Step 3: Count the number of zeroes in the denominator
Write down the numerator as a whole number and move the same number of places from the right. Count zeroes in b, then move the same number of places to 0.

Examples of how to convert fractions to decimals
Q1) What is the value of 2/5 in decimal?
5×20=100
Multiply 100 to both numerator and denominator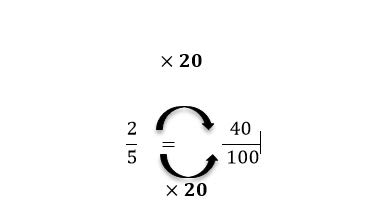 100 has two zeroes so move two decimal places to the right of 40. 2/5=0.40