Situational Strengths Tests
Situational strengths tests assess you for competencies that companies require for the ideal candidate. They will be based on hypothetical scenarios that focus on how you would display specific strengths effectively. Based on the answers you give, it will confirm whether you align with a particular company's values.
Prepare yourself for leading employers
3 example situational strengths questions with answers
The examples below reflect typical situational strengths questions you might face when taking the test. Answers to each are below the questions.
For each of the three scenarios below, choose which of the four options you would most likely and least likely respond:
Situational strengths question 1
A) Respond to the email as best you can before leaving without having access to the key files and tell the client that you will double check everything first thing on Monday.
B) Call the client immediately to find out exactly when they need the information by. If they do need it this evening you can pop back to the office and talk them through the key information and then provide a more in-depth written response on Monday.
C) Reply immediately telling the client that you need to get more information for them before you can give them an answer in full and with that in mind you will get back to them first thing on Monday morning as a priority.
D) Leave the email for now and deal with it first thing on Monday morning. The client will have received your out of office response anyway and may have contacted a colleague already.
Situational strengths question 2
A) The most radical approach that brings with it the largest potential returns but that has the most associated risk. It goes against everything the business has done before but if it works it could have a startling impact.
B) The approach that mirrors initiatives that have proven to be successful for the business previously. This harnesses methods that are known to work and will build upon previous success. The likely returns are less but there is almost zero risk.
C) The approach that offers a more creative way of thinking about customers and how they interact with the website. The likely returns are fairly substantial and it offers a pragmatic approach to building revenue.
D) It would make sense to provide a short overview of each approach so that the directors can feed into the decision-making process.
Situational strengths question 3
A) Conduct some extra research in your own time to try and look at the likely benefits before discussing with anyone else.
B) Ask your manager what they think and whether it is worth investing any more time.
C) Dismiss the idea as it is only a feeling and you are all keen to get the project finished anyway.
D) Tell other managers in the business about your ideas so that they can choose whether to implement them in their own areas.
Answers
Question 1:
B for most likely. By calling the client you are ensuring that you are respond according to their needs. It may be that they can wait for the information but it is important to establish this. It recognises that even a simple verbal response must be correct and having access to the correct files is vital. As they are your client it is important that you demonstrate you are willing to go the extra mile.
D for least likely. This is a client you have been working with very closely for 6 months so it is you they need help from. By ignoring the email completely it is evident that you are not prepared to go the extra mile. You have a good relationship with them so simply ignoring them is not what they will expect from you.
Question 2:
C for most likely. This approach will appeal to many graduate employers. You are demonstrating creativity but balancing that with pragmatism. Whilst some risk is inevitable, it is clear that you have the drive to move the business forwards.
D for least likely. This response does not address the request that has been made. You have been asked to put forward your favoured proposal which this approach does not do. Even if the directors do not agree with what you propose at least you are demonstrating that you can make a decision by choosing one of the other options.
Question 3:
A for most likely.At the moment you have a 'feeling' that this approach could help others. It is worthwhile investing a little extra time to confirm this (or otherwise) before talking to anyone else. That way you can be more confident when discussing with others from across the business. Even if nothing comes of it, it is always advisable to have a good understanding of other parts of the business you are in.
C for least likely. This approach fails to recognise how important it is to think about one's own work and objectives within the context of the wider business. Employers are looking for graduates who can see how their own input can benefit others. You have already conducted a lot of the research; it would seem like only a partial solution if you chose not to investigate further.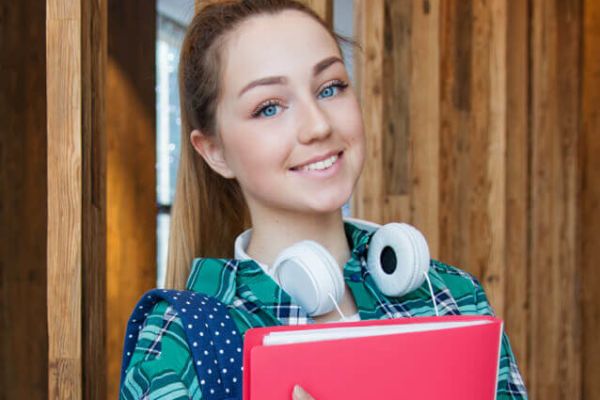 I've practiced hundreds of numerical questions and still have plenty more to try.
Ellen used Practice Aptitude Tests to prepare for her upcoming interview at HSBC.
Start your success story
What does the situational strengths test measure?
It usually measures a candidate's competency level in relation to role-specific scenarios. The simulated situations presented to you are designed to assess important strengths such as communication, organisation skills, analytical thinking etc. As a potential employee, you must demonstrate your capabilities effectively in your responses.
How long do situational strengths tests take?
Situational strengths tests are usually short and should only last up to 20 minutes during the application. Remember the more you practice, the more equipped you will be to answer the questions efficiently and quickly.
Where can I practice situational strengths tests?
Practice does make perfect and you can start here with somesituational judgement test practice questions. After that, there's a free test below, and 29 more tests you can pay to access. These practice tests cover a wide range of topics specific to different roles and companies, with full explanations for each answer.
How are situational strengths tests scored?
After grouping your answers, a combined score of each strength will be compared against the responses of an established group. This will indicate those candidates shown to be most suitable for the role.
Situational Strengths Tests Tips
1

Do research

Try to find out as much as possible about the company and role you are applying for. It's important to consider the qualities that the company's culture is based on when answering situational strengths questions. Think about the type of qualities the organization is going to be looking for. Teamwork and building relationships are among the most popular qualities that any candidate will need in a workplace environment but you might work out what other competencies you need to have.
2

Ethics first

All employers value strong ethics. When answering situational strengths questions, you should be guided by the companies values but also by universally recognised concepts of right and wrong conduct. It's also a good exercise to make a list of values that apply directly to your profession. For instance, appreciation of client confidentiality and professional secrecy in client/lawyer relations are the key values that everyone who wants to be a lawyer is assumed to understand.
3

Unethical options are incorrect

Following this, the unethical options will be the wrong choice. You might have been charmed by the sneaky protagonists in TV series, in which they get along lying and being dishonest to most of their colleagues, but luckily in real life, societies still value the opposite. So if one of the possible actions is dishonest, involves lying, disguising personal errors, acting in an uncooperative manner, or provoking a client or a customer then this answer will not be correct or a "least likely" option, if you are not presented with other choices.
4

Practice makes perfect

The catch in any situational strengths test is the high probability of any of the presented answers ( except the ethical examples explained above). We recommend you to think in accordance with the promoted values outlined in the company's profile, but to really ace it you might want to take one of the mock situational strengths tests we provide.
5

Best response dilemma

Often you'll be asked for the 'best' or 'most likely' response. This means choose the most appropriate response given the information you have. It might not be perfect, it just needs to be better than the rest.
Situational Judgement Video Tutorials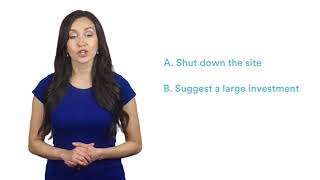 Internal Website
1 min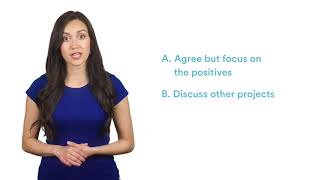 Delayed Project
1 min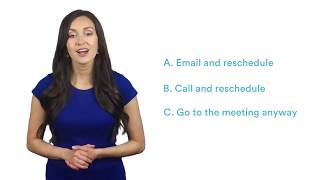 Last Minute Sickness
1 min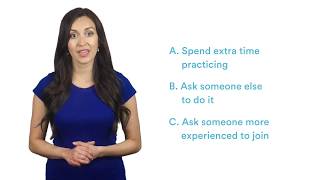 Quarterly Review
1 min
Try Situational Strengths Tests for Free
Free

Situational Judgement 01

20 Questions|20 Minutes
Improve your scores with our intelligent learning system
Get instant access 24/7 to real life tests

Track historical test performance with our custom dashboards

Learn from mistakes with our fully worked solutions

Prepare for top employers with our bespoke employer packages

Compare your scores against industry standards

Access all 30 Situational Judgement Tests
Improve your hiring chances by 76%
Prepare for your Situational Judgement Test
One-time payment. No recurring fees
Situational Judgement Package
1 month access
30 Situational Judgement Tests
Dashboard performance tracking
Full solutions and explanations
Tips, tricks, guides and resources
Upgrade now
30-Day Money-back guarantee
All Test Packages
12 months access
45 Numerical reasoning tests
45 Verbal reasoning tests
30 Diagrammatic reasoning tests
30 Situational judgement tests
25 Publisher packages e.g. SHL
180 Employer packages e.g. HSBC
+ 11 Extra packages including: Abstract, Inductive, Mechanical, Personality and more
Dashboard performance tracking
Full solutions and explanations
Tips, tricks, guides and resources
Upgrade now
30-Day Money-back guarantee
SSL secure payment