Technical Aptitude Tests
These types of tests are otherwise known as Technical Test Battery and they will test your skills for technically focused roles such as positions within the emergency services, military, mechanics, machine operators and many more.
Prepare yourself for leading employers
Within two hours of practice I have improved my score from 50% correct to 88%
Joseph used Practice Aptitude Tests to improve his numerical reasoning scores.
Start your success story
How are technical aptitude tests scored?
Technical aptitude tests consist of questions with various answer options. A number of correct answers will form your score. After that, your results may be compared with other test-takers or a norm group. This is done to see how fitting you are for a certain position, compared to other candidates for the job.
What are technical aptitude tests used for?
Technical aptitude tests are used for evaluation of a person's specific skills for technical professions. Different questions are meant to assess a test-takers knowledge of mechanical and physical concepts, tech vocabulary, and information processing skills.
What do technical aptitude tests involve?
Technical aptitude tests is an umbrella term that covers an array of aptitude tests including verbal, numerical, visual and mechanical reasoning components.
What do technical aptitude tests measure?
Technical aptitude tests measure the same skills and traits as regular aptitude tests but with a technical bias. They are also known as "Technical Test Battery" and used to assess a person's competence to perform in specific technical roles.
Where can I practice technical aptitude tests?
There are plenty of various technical aptitude tests. To achieve the best performance, it is essential to understand their methods and concepts. And there is no better way to excel than through constant practice. Our website provides all the most popular technical aptitude tests for you to practice along with guides and tips.
Which employers use technical aptitude tests?
Technical aptitude tests are highly specific. They assess a person's skills needed for technical roles. Therefore, expect employers to use technical aptitude tests in such fields as emergency services, military service, machinery engineering, etc.
Technical Aptitude Tests Tips
1

Prepare your own toolkit

Whether you need to sharpen your technical skills or learn everything from scratch, taking some mock tests will help. It might not help you achieve technical brilliance but will definitely improve your performance. Practice will also save you sleepless nights before the real assessment day by improving accuracy, speed and confidence. And you will need a good night's sleep.
2

Watch your timing

Don't get stuck on one question. Work out roughly how much time you have per question before you start each test (think of it as a good warm-up) and try to stick to those timings. If it feels tough, keep going anyway and remember the easiest questions might be to come.
3

Don't get stuck

It is very common to come across a question that looks solvable but still can't get solved. At such moments, it would be foolish to remain stuck on that one question and waste time. You must move ahead and mark it for later review if there is time left. Time is very crucial in a technical aptitude test and it is very common to be unable to view all questions before the timer runs out. Thus, set an average time to be devoted to each question. If it seems to be taking more than that, skip it and move ahead. Some questions are designed to be time-consuming, and if you are not great at solving them quickly then the most prudent approach would be to completely skip them.
4

Avoid haste

Speed is very important in solving an aptitude test, but haste is equally harmful. Trying to rapidly solve questions can make you careless and lead to incorrect answers. Always start the question with a calm mind, trying to slowly understand how it would be solved. Even if you know how the problem would be solved as soon as you start reading the question, continue to read the complete question until the end. Once that is figured out, you can show your speed in finding the solution.
5

Practice in exam conditions

The most important way to crack aptitude test is via practice. There is no shortcut around it; you have to work hard before you are prepared for the actual test. Giving practice tests would let you know about your shortcomings. Many practice tests also rank you among all candidates who took the same test, so you would also know where you stand. You can also join elite practice groups that provide guidance for the aptitude tests and also give a detailed review of your test performances. With lots of practice, you would also find yourself comfortable with the test and not get nervous. With ample practice, candidates also start recognizing the type of problem at first glance and can thus know how it would be solved even before reading the complete question. The more you practice, the better are your chances to crack the test.
6

Ask the expert

Look at our explanations to see how we've come up with the solutions. Understanding the thought process, how the question is broken down and the steps involved is an excellent way to simplify difficult questions.
7

Carry out post mortems

Sure, technical aptitude tests won't kill you, but you should assess which areas you're getting wrong. That way you can focus on practicing them which will improve your performance on the tests as a whole.
8

Research the format

Most technical aptitude tests follow an approximate pattern, but there are still some deviations depending upon the organization. It might even be possible that some common sections of aptitude test might be completely missing from their format. You would be wise to research the format and know more about it. This would include researching the sections, the number of questions in each section, the time allotted, etc. Once you have that information, you can prepare for the test in a more accurate manner.
9

Don't be complacent

There are sometimes 100+ applicants per place for the most sought after roles. Your competition will be prepared so make sure you are too. The more you practice, the better prepared you'll be.
Numerical Reasoning Video Tutorials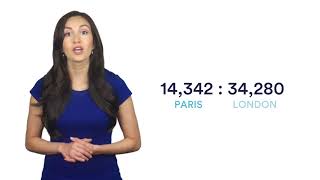 Simplified Ratios
2 min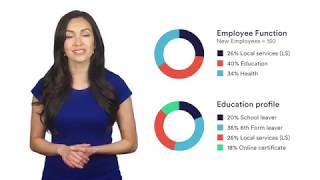 Data Interpretation
2 mins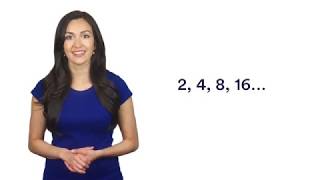 Number Series
3 mins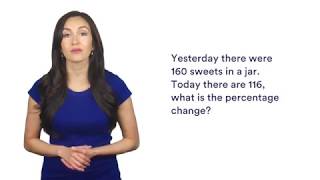 Percentage Change
2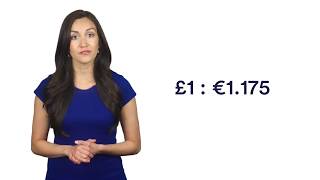 Currency Conversion
2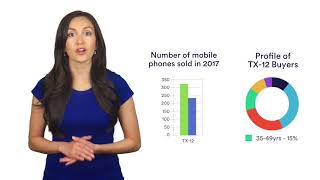 Graph Interpretation
2
Join today
Prepare for your Technical Aptitude Test
One-time payment. No recurring fees
Single Test
1 month access
1 test package of your choice
Dashboard performance tracking
Full solutions and explanations
Tips, tricks, guides and resources
All Tests
6 months access
60 Numerical reasoning tests
60 Verbal reasoning tests
30 Diagrammatic reasoning tests
30 Situational judgement tests
25 Publisher packages e.g. SHL
180 Employer packages e.g. HSBC
+ 11 Extra packages including: Abstract, Inductive, Mechanical, Personality and more
Dashboard performance tracking
Full solutions and explanations
Tips, tricks, guides and resources
Upgrade now
30-Day Money-back guarantee
SSL secure payment